What is it?
Assigning content to groups is a feature in Blackboard that allows you to allocate a piece of your course content to a selected group of students.
What does it do?
Assigning content to groups is good for collaborative work such as assessments, tests, and discussion boards. It cannot be used for Turnitin.
Assign tests and assignments to students
Assign discussion boards to students
Select or randomly assign a group to content
What should I know?
Step 1: Navigate to your course content Assessment Area and select your test or assignment (you can also assign groups to discussion boards).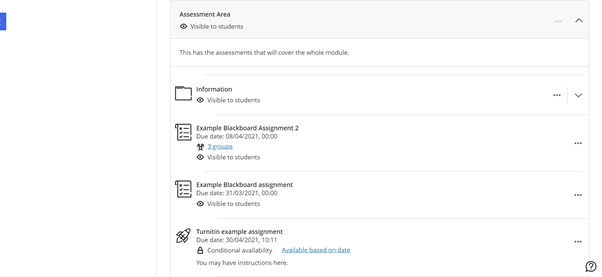 Step 2: Select the Settings cog wheel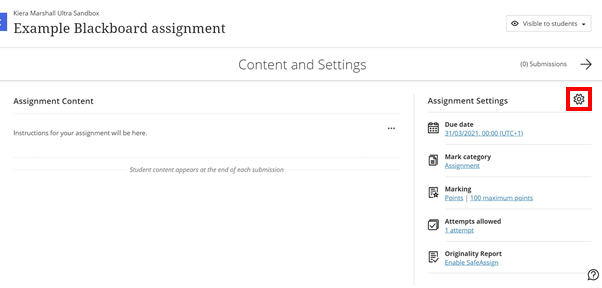 Step 3: Select Assign to groups and select a group of students to assign the content to and save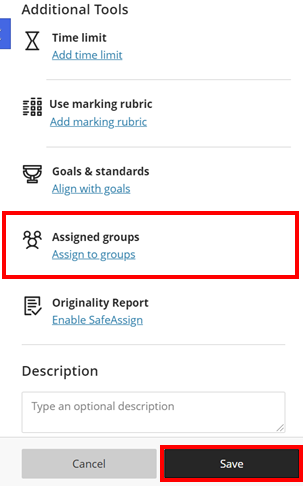 Step 4: Once you are back to the settings panel, save your work.
Note: When attempting to assign content to a group, you may get an error message. This is because come of the settings are not compatible with this feature. For example, ensure that you have your attempts set to 1 and anonymous marking is deactivated.