What is it?
As an instructor and event creator, you can choose the role the guest link recipient will have prior to them attending the live session.
What does it do?
Changing a participant's role will allow or restrict certain actions whilst in the meeting. You can also change a specific user's role once they are in the session.
What should I know?
When setting up or editing your session, you can use the tick box in Event Details to allow Guest Access. Once you have done this, you can use the drop-down menu in the Guest Role option to change the role that users will enter with the guest link.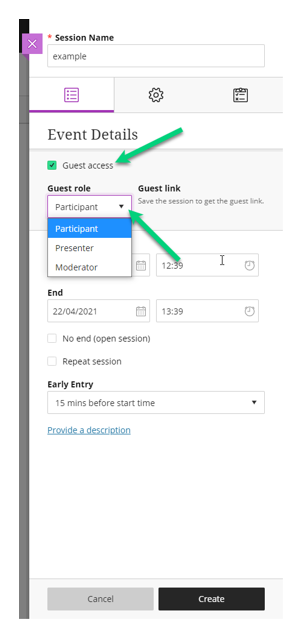 Note: There will only be one guest link URL generated per session, so you cannot set up separate guest links with different roles attached. If you need to add users who will need different levels of access, we recommend you set it to the lowest access required and change the user's role in the session for those that require higher permissions.