What is it?
Visibility settings determine whether you want your assignment to be seen by some or all of your students.
---
What does it do?
By changing the release conditions, you can hide your Turnitin assignment from individuals or groups.
---
What should I know?
Step 1: Enter your assignment from the module page. Alternatively, from the Gradebook, click the three dots and then edit.

Step 2: Click the dropdown to change visibility (visible or hidden) to students.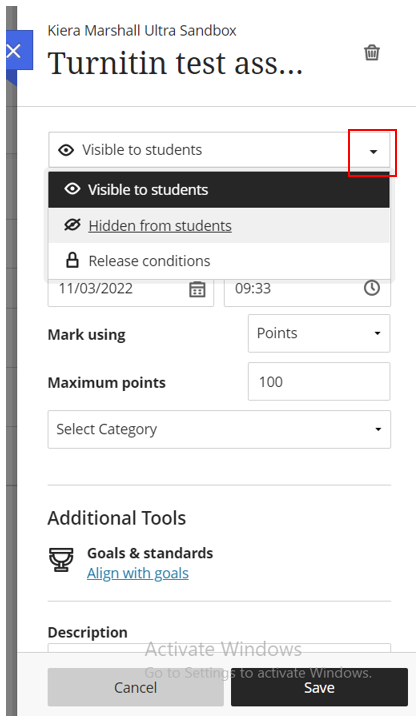 Step 3: Alternatively, in the visibility dropdown, click release conditions for some additional settings that allow you to target visibility to specific members or groups in your module. Click the dropdown to make selections and click save.