What is it?
In Collaborate, participants will be able to communicate their level of participation in the session by choosing a status or using a 'reaction'.
What does it do?
Changing your status as a participant in Collaborate will let others know if you are available or away. Reactions are temporary icons that show up next to your name in the Attendees Panel once they have been activated. They include happy, sad, and confused (among others). They are a good way to let staff know how you are feeling at various stages in the session. There are also agree/disagree reactions that you may be encouraged to use for quick, informal polling.
Change your availability status
Give and view others' reactions
Give visual feedback
What should I know?
Step 1: In your Collaborate session, select the My Status and Settings icon at the bottom of the screen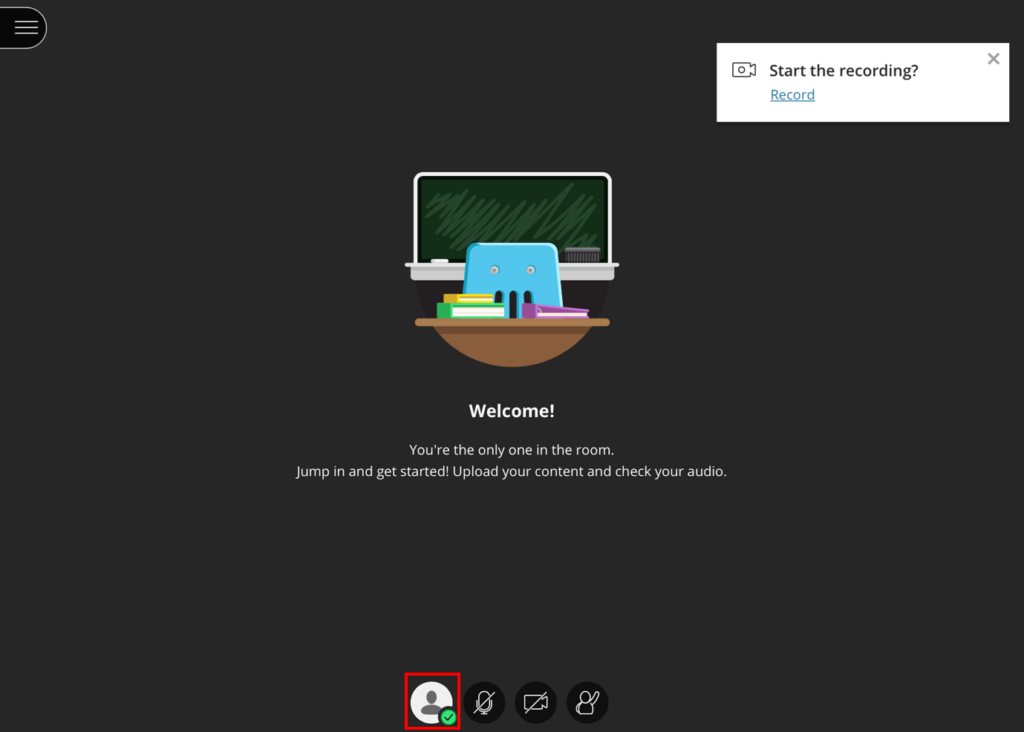 Step 2: You can change your status here to reflect your participation in the session e.g., available or away. Below that, participants can offer feedback in the form of a reaction. Select your reaction.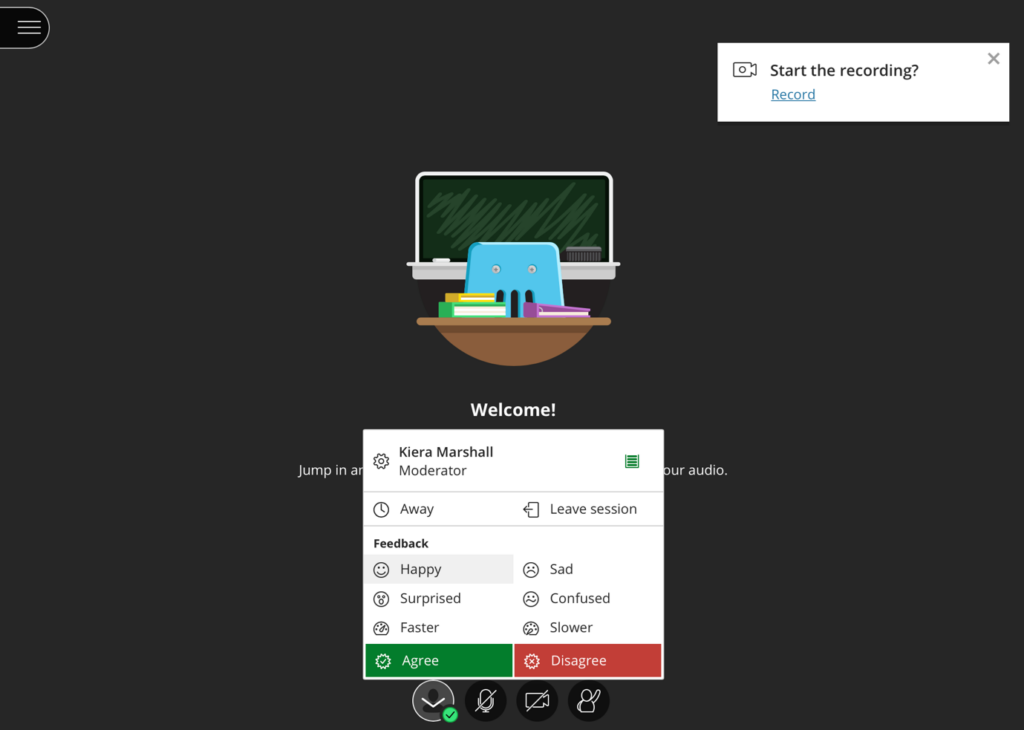 Step 3: Notice that your My Status and Settings tab will now reflect your chosen reaction
Note: Your chosen reaction will only be available for 30 seconds
Step 4: You will be able to view reactions by yourself and others in the side panel under the attendees list.