What is it?
A rubric is used to score work against a clear set of marking criteria. The criteria is divided into parts to distinguish clear descriptions against several levels of skill or the associated grade.
---
What does it do?
You can provide a rubric to students before they start their assessments to provide clarity on your grading methods. This will help students to organise their work to meet the intended criteria.
Provide students with clear marking criteria to achieve their desired grade
Provide instructors with a clear marking method
Name and build your rubric
---
What should I know?
Step 1: Navigate to your Blackboard Assignment and select the settings cog wheel.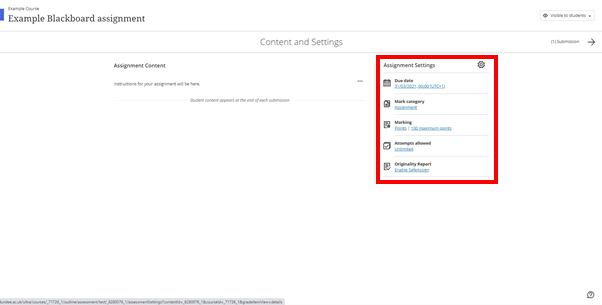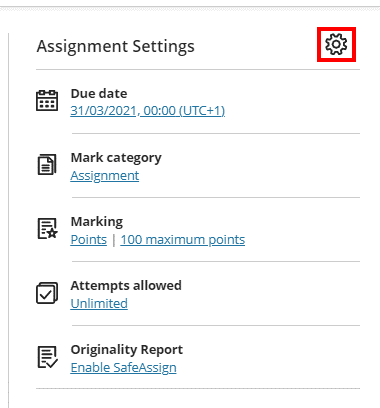 Step 2: On the right-hand panel, scroll to the bottom until you get to Use marking rubric and select.

Step 3: Select Create New Rubric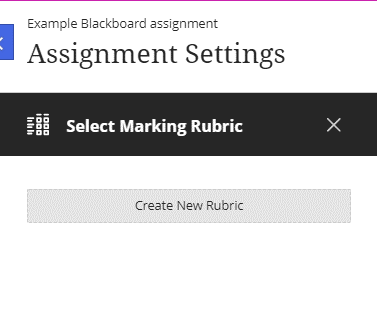 Step 4: Name and design your rubric.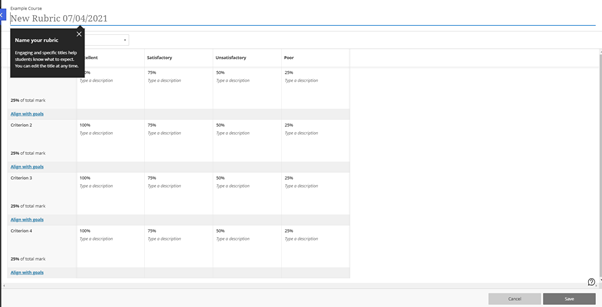 Step 5: Save your work.