What is it?
Yuja is a tool integrated with Blackboard to create, capture, edit and share video content with others. A YuJa Channel is an area in YuJa that is connected specifically to your module in My Dundee.
What does it do?
You can use your channel to release content to a specific module. All users on the module will have access to the videos in the channel automatically.
What should I know?
The YuJa channel placeholder is in all default module templates. You can find this under the Library Resources learning module. However, if you delete this by accident, you can follow the steps below to set this up in your module.
You will need to click on and open this link at least once in each of your modules where you want to publish videos in order to see the module in tour list.
Step 1: To create a YuJa channel, go into your module, find where you want to put the channel within the order of your current Learning Modules or Folders and click on the plus sign.
Step 2: Select External Apps.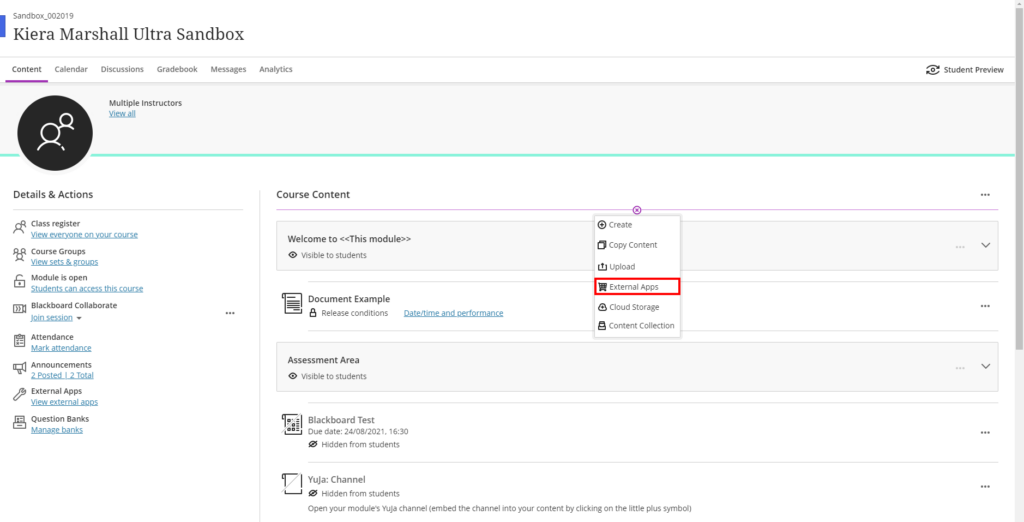 Step 3: From the list of providers, go to YuJa: Channel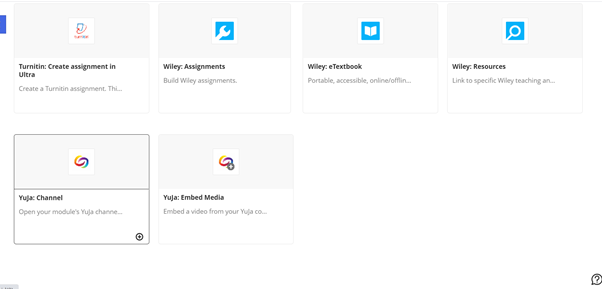 Step 4: Select the small plus sign in the corner.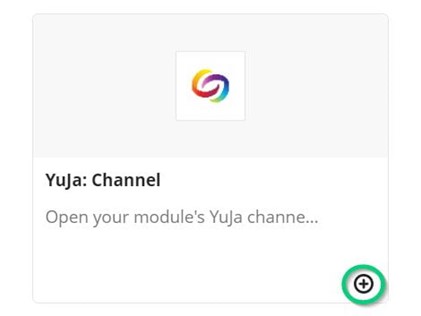 Step 5: Click on edit in the three dots at the side to change the link name, add a description or allow class conversations. For instance, the name is 'YuJa: Channel' by default, but you may wish to change this to '[Module title]: Lecture videos' or something more specific to your module.