What is it?
If you set up an anonymous Turnitin assignment, it can be difficult to find a way to identify and contact students who have not submitted. Matt Ward from the School of Humanities shared the workflow that helps solve this issue. Using the Submission List allows instructors to find which students have not submitted without revealing the names of anyone who has submitted.
What does it do?
This will let you create a CSV file with the names of any students who have not submitted to an anonymous submission point.
What should I know?
Step 1: Go into the Submission Inbox for the assignment where you want to generate the list of non-submitters.
Step 2: Click on the blue button that says Download All and select the option for Submission List.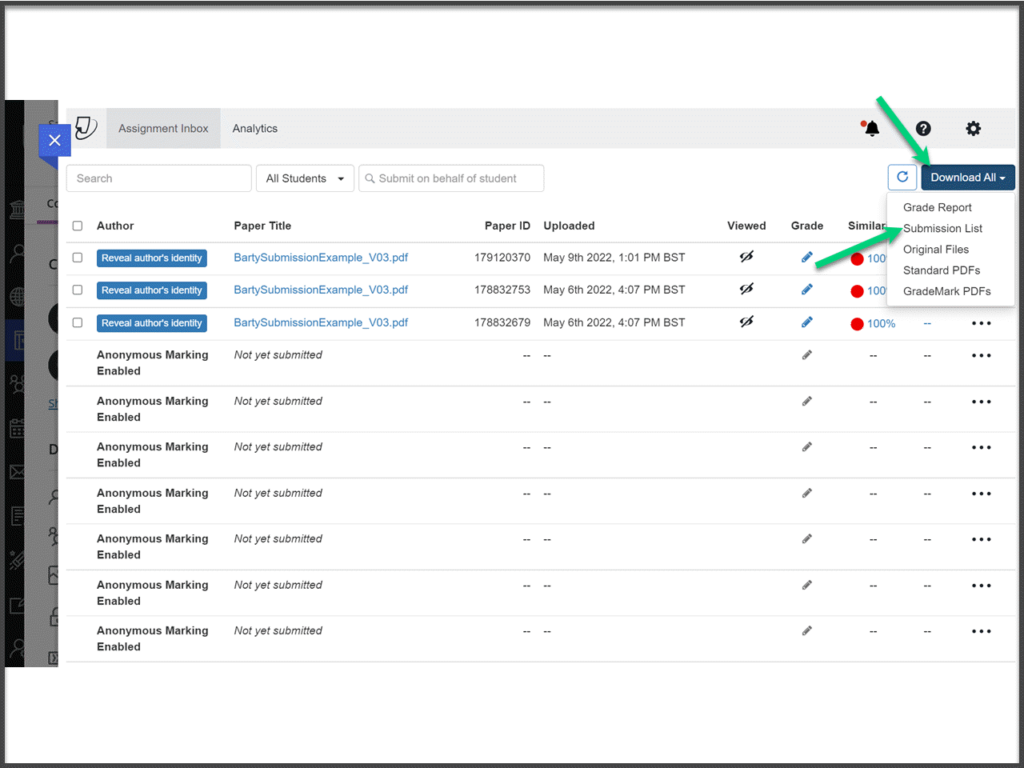 Step 3: This will start a download of a CSV file that will provide the first and last name of anyone who has not submitted.