What is it?
The course room is essentially a Collaborate session in Blackboard that is not date or time restricted. It is not an organised session so anyone enrolled on the module can use it, but your instructor may disable it to reduce confusion if they are teaching in Collaborate sessions.
---
What does it do?
The Course Room is available for you to go in and use at any time. It is a space to hold ad hoc Collaborate live sessions on your module and the link is available on the course content page. Please note that your module leader might decide to close the session for access at any time.
Use this space to meet for discussions with others enrolled on your module
Available at any time for anyone on the module (unless disabled by your instructor)
---
What should I know?
Step 1: Navigate to the Details & Actions menu on the left-hand panel of your module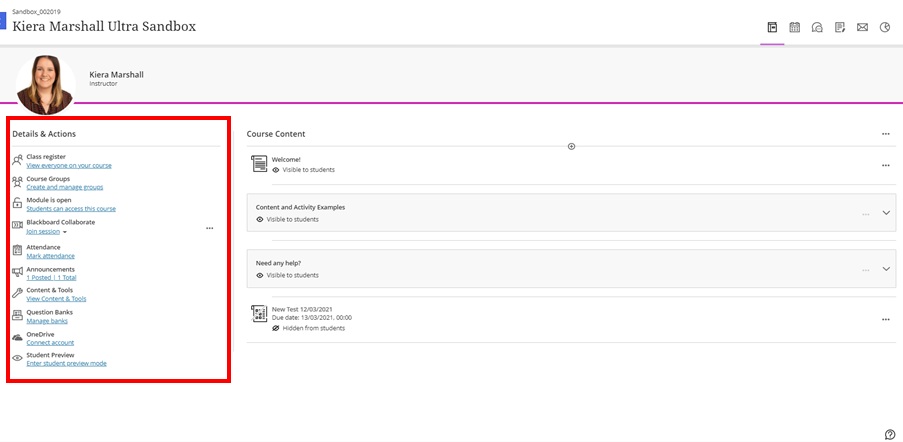 Step 2: Select Join Session, located just below Blackboard Collaborate and then select the Course Room tab.
Note: If you do not see this option listed, your instructor has disabled the Course Room.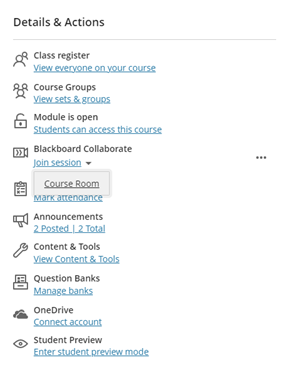 Step 3: To leave the session from the course room, select the icon with the three lines at the top left-hand corner of the screen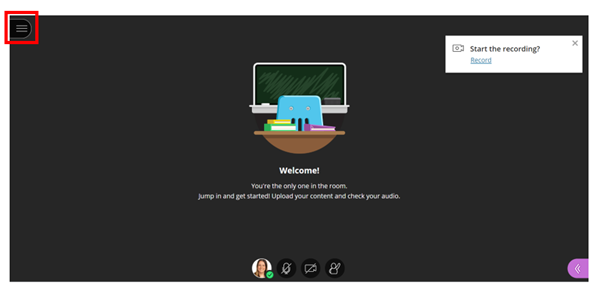 Step 4: Select Leave Session