What is it?
When you set up your assignment, you will have entered a Feedback Release Date. In Original courses, this posted the grades to students automatically from the Grade Centre. In Ultra, this works a bit differently, and you'll have to take an additional step to release the grades to your students.
---
What does it do?
This will show you how to release grades from Turnitin and the Gradebook, so the information will be ready for students wherever they may look for it.
---
What should I know?
After you choose to create a Turnitin assignment, Once Turnitin loads, you will be able to add a title, instructions, and maximum grade to your assignment.
After you enter a start and due date, you will be able to enter a Feedback Release Date.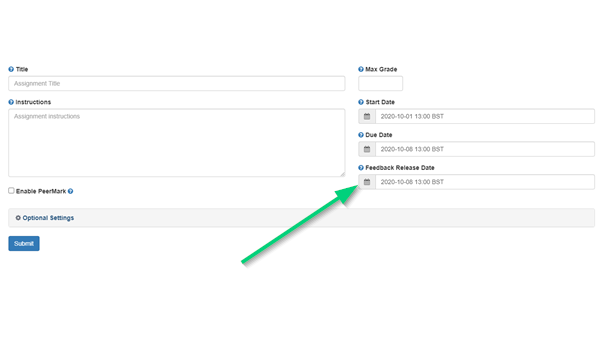 Step 1: Set this for the date when you would like students to be able to see your comments and their grade.
You can change this date but once it has passed you cannot change it to a later date, so be sure to select your release date carefully.
Step 2:To release the grades, from the course content page of your module select the Gradebook icon. This is fourth icon at the top of the screen and looks like a document with a pencil icon in the corner.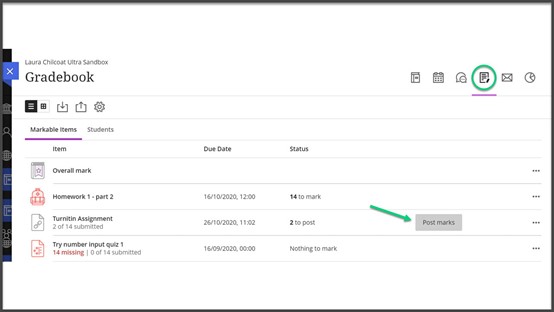 Step 3: Find the Turnitin assignment that you're ready to release the marks for and click on the grey Post Marks button. This will release the marks for all the students for that assignment. It will also automatically release the marks for any student work for that assignment they were not yet marked when you clicked Post Marks, so be sure that you're ready for this to be released.