What is it?
Collaborate allows you to share content in the live session including your screen view and certain files.
---
What does it do?
You can share your screen, browser, and certain kinds of files but there are limitations to some of them
For Instructors
Share your screen
Share your audio
Share a file
Learn what kinds of files you can share
Know the file types accepted
---
What should I know?
Step 1: Open the Collaborate panel on the bottom right-hand side of your screen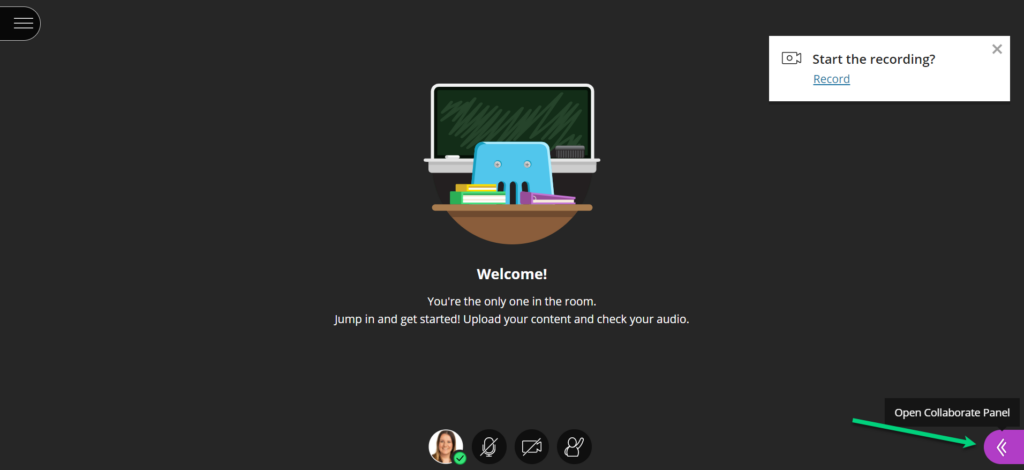 Step 2: Select the Share Content tab (this is the third option from the bottom)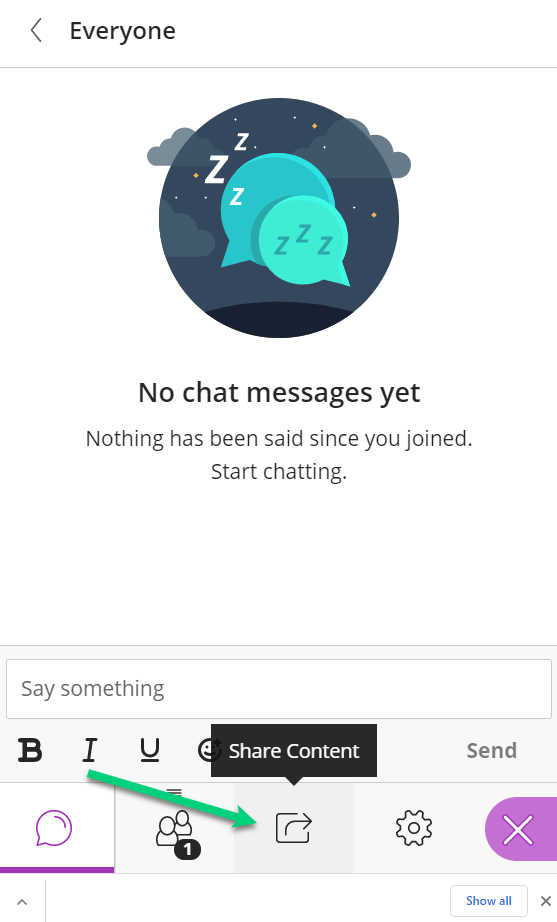 To share your screen
Step 3: Select the Share Application/Screen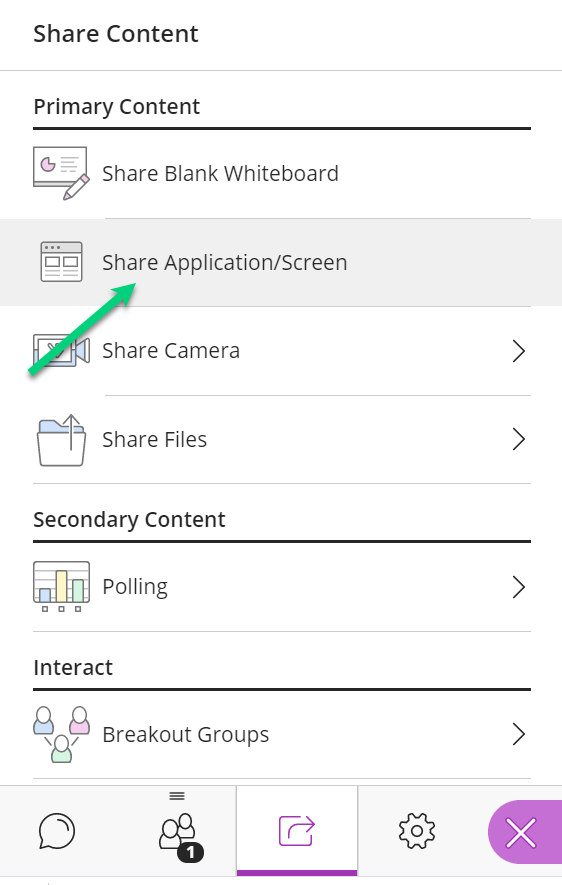 Step 4: Choose the screen you want to share and select the Share audio tick box and then click Share
Note: If the share button is greyed out and you cannot select it, remember to click the screen tab so that it highlights blue outline, as below. The share button will now be available.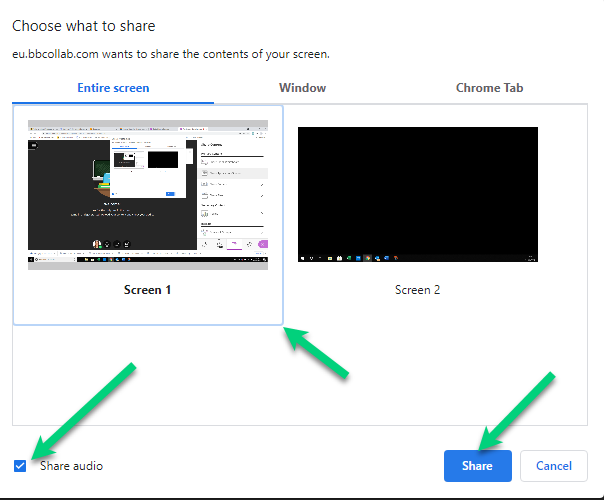 To share a file
Step 1: From the share content tab, navigate to Share Files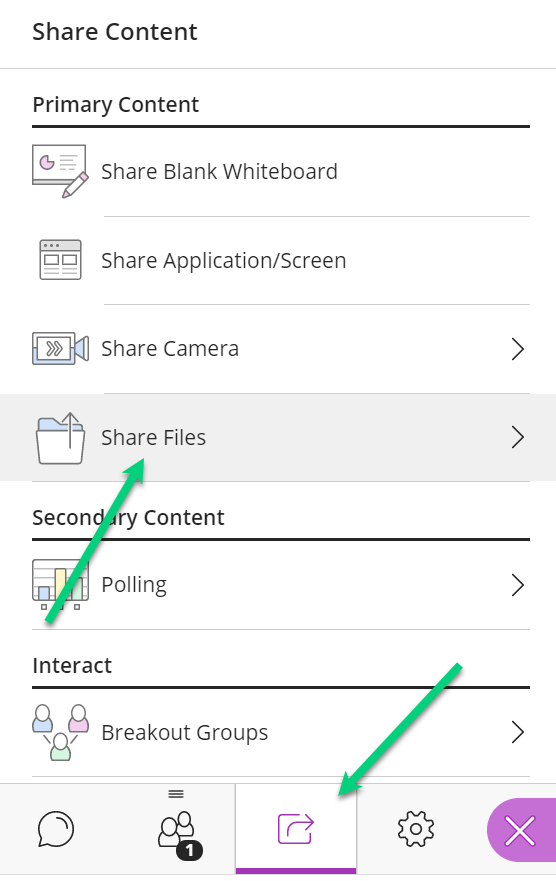 Step 2: Select Add Files
Note: You can share images, PowerPoints, and PDFs to your Collaborate session however, there are some limitations (e.g., transitions and animations will not work). Collaborate typically treats files as a PDF so files are essentially flattened. If in doubt, test this in your Sandbox.
Step 3: Once your file has uploaded, click to highlight your file, and select Share Now. If sharing a presentation, select your starting slide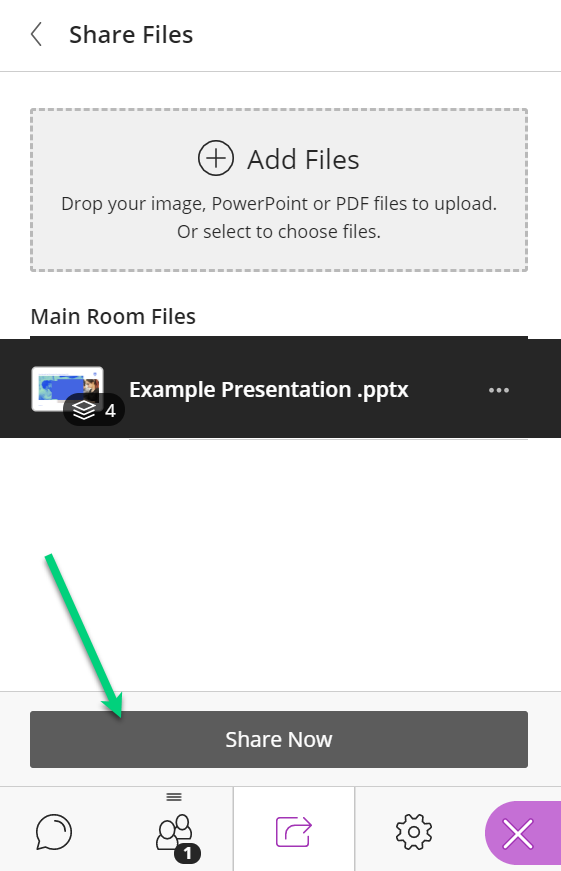 Step 4: Use the whiteboard functionality at the top of the screen, use your usual Collaborate interactions at the bottom, and navigate through your slides, or to stop sharing your files, click the stop button on the top right-hand corner of the screen.