Lecture Capture (22/23) #1: Project Launch
As promised, I'm pleased to provide more information on the lecture capture service that will be implemented for 22/23. In this article, you will find details of the project including the objectives, scope, and key dates. However, if you find that to be a little too much information in one go, the key information is summarised below – I won't be offended 😉. You can bookmark this post for future reference and follow the Technology Enhanced Spaces category on our blog to keep up to date.
Key Information (tl;dr)
We will implement a minimum viable lecture capture capability to all centrally timetabled teaching spaces for academic year 22/23, aiming to have the final design deployed by the end of July.
An onboarding programme will be launched on 05 August including drop-in sessions, videos, and guides for staff.
The lecture capture workflow will work in both standard and enhanced (hybrid) teaching rooms. It will use the YuJa video management platform for capturing, managing and distributing the produced videos.
This implementation of lecture capture should be considered as a phase 1 and we will be producing a proposal for continued development of our teaching facilities out of our experience and through community engagement.
Background
The ability to easily record and publish teaching sessions that students can access from their modules as part of learning reinforcement has become a standard feature in higher education today. Such a capability needs to be efficient and simple, delivering the functionality with minimal impact on the workload of lecturers. It will also need to be able to evolve and grow to meet our increasingly diverse teaching requirements in a changeable market. To this end, the university will deploy a universal lecture capture solution.
Initially, we will deliver a quick-fix solution for the start of the academic year 22/23 that will allow all centrally timetabled teaching activities to be recorded and published as required. Then, through the experience of this first year, we will then produce a vision paper and long-term proposal for evolving our physical teaching facilities to meet the developing needs of our teaching community.
What will be delivered?
Goals
Objectives
Design end-to-end workflow for lecture capture process.
Design and deploy hardware and software solutions required to support the produced workflow.
Implement onboarding programme to ensure lecturers and students have access to required training and guides.
Design and implement asset lifecycle for managing recorded media in line with university policy e.g. all lecture recordings are deleted at the end of an academic year by default.
Provide early life support for first semester before operationalising the project as a service.
Develop communication plan to ensure lecturers and students are informed.
Ensure designs are as future-proofed as possible to allow for ongoing development of the service.
Establish accepted definition of 'lecture capture' to set expectations of recording quality and impact of workflow.
Establish standard terminology for room types, and their capabilities e.g., 'Enhanced Rooms' use the 'Dual-Mode' design that supports a 'Hybrid' teaching session.
Produce and publish a companion workflow for ad hoc lecture capture e.g., using your laptop outside of a fully supported teaching space.
Incorporate accessibility best-practice into workflow.
Create and distribute student information pack to schools that can be integrated into module information and other comms as required.
Define service level agreements for all school owned rooms that are within scope of project to ensure service stability.
What is in-scope?
It is important to be careful with scope to ensure that the project is protected from 'scope-creep' and we set reasonable expectations for stakeholders.
Which rooms will be included?
The rooms that are within scope of this project are specifically centrally timetabled teaching rooms. By this we mean any teaching room that is used by Steven Boarder's team in registry to produce the central teaching timetable. Rooms that are under the control of schools and not part of the central timetable are out of scope.
Quality
The lecture capture solution put in place should be considered a minimum viable solution. By this we mean that the limitations of resource and time available to the project necessitated producing a solution that will 'do the job' and expectations for the quality of recordings produced and levels of automation in the system should be set accordingly.
New procurements
This phase of the project is not resourced to be looking at any major new software or hardware platforms. For example, we will be using a variant of the existing Capture & Stream design produced in the hybrid project and YuJa will be used as the video capture & management solution. Such procurements may be recommended in the proposal paper we will produce in part 2 of the project.
Support
The project will provide early life support for semester 1 (22/23) in partnership with existing AV support resources. Beyond the end of semester 1, the project will be transitioned to the appropriate AV service to support and evolve operationally.
Accessibility
The project will ensure, to the best of its ability, that accessibility standards (e.g., auto captioning) are built into the resulting system. However, responsibility for accessibility standards remain with the lecturer.
Who will be involved?
Core Team
| | |
| --- | --- |
| Hamish Loveday (CTIL) | Project manager & Service owner |
| Jonathan Walker (UoDIT) | Operational manager for project and service |
| Joshua Preen (UoDIT) | Support technician |
| Edward Wood (CTIL) | Educational technology specialist |
| Helen Booth (SESW) | Educational technology specialist |
| Douglas McLeod (UoDIT) | Specialist AV advisor |
Core team members
Stakeholder Engagement
We will be reaching out to form two user consultation groups to look at both the lecturer and the student perspective. These groups will be asked for input into the design and to validate the end results before we implement the final workflow. We don't have a huge amount of time and summer is not the best time, but it is important to involve stakeholders as much as we can.
Project Board
The Teaching Spaces Project Board was assembled for the Hybrid Teaching Spaces project and has been continued to provide oversight and accountability for this project.
| | |
| --- | --- |
| Blair Grubb | VP Education & Project Sponsor |
| Jonathan Monk | Director UoDIT |
| Natalie Lafferty | Head of CTIL |
| Shona Robertson | School of Education and Social Work |
| Johanna Linsley | School of Humanities |
| Malcolm Finnie | School of Art and Design |
| Markus Pakleppa | School of Science and Engineering |
Project Board membership
Approach
Design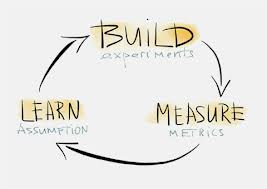 Our design options are more limited with this project than with Hybrid as there is no scope for significantly upgrading our technology, at least not within the next year. As such we will be using existing solutions such as Capture & Stream kit and the YuJa video management service. Saying that, we are still taking a service design approach, working in consultation with key stakeholders and designing around the needs of the user rather from a purely technological perspective.
We already have a draft workflow and once written up, will be asking the community to test and comment in a build, test, learn cycle.
Engagement
To ensure we engage with stakeholders as much as possible in the time available, we will:
Create student and lecturer user groups for testing and feedback.
Release early drafts of the workflow, inviting comment from the whole community.
Provide feedback opportunities as we launch the service to allow for future improvements.
Work closely with partner services such as End-User Services, Estates and Timetabling.
Communication
Consistent communication is crucial, and we will continue in the same vein as with the hybrid project:
Draft lecture capture workflow
We've been experimenting with different workflows, but here's an overview of what to expect:
Standard teaching rooms will be equipped with a microphone and camera, both mounted on adjustable arms. Enhanced rooms will utilise the existing Dual-Mode (Hybrid) equipment.
A lecturer will enter a room, login, prepare any presentation, then launch the YuJa recording client from their My Dundee module and inform the class that the session will be recorded.
The appropriate recording profile for the room will be present so the lecturer will usually just need to check that camera and microphone have a signal and press record when ready – no fiddling with sources.
During the session, anything show on the presentation display will be recorded along with the audio and the webcam.
Once complete, the lecturer will stop the recording, which will be automatically uploaded to their media.
The lecturer will then be able to publish the recording to their module when they are ready where student will be able to access it.
Recordings will be tagged for automatic deletion at the end of the academic year unless the lecturer manually intervenes.
Key Dates
Each of these milestones will be marked by a communication detailing the relevant information. Note that as with all projects, in spite of best intentions, the timeline may change.
Project launch annoucement
We've actually been working on this project already but this post marks the official start date.
Release of draft workflow
We want to get the initial workflow out to the community early so that people can poke holes in it and the design can be altered accordingly. This represents the beginning of the engagement work.
Deployment of final design
We're aiming to get the final design in place and published for the end of July so that we can focus on creating the onboarding programme and checking the teaching rooms to ensure everything is in order.
Onboarding programme launch
At the start of August, we will publish the final workflow in the form of videos and guides. We will also publish details of in-person training and hands-on opportunities.
Student information packs
To help schools inform their student about what to expect with lecture capture, we will provide guides and communication templates that can be reused in whatever way is useful. We will also confirm details of how support for teaching rooms will be provided.
Early life support
Once mainstream teaching starts, we all know the drill – we will be there to support teaching, fix problems when they arise and work to minimise any lost teaching time, whether due to technical fault or user education issues.
Project Closes
At the end of semester, this phase of lecture capture deployment should be embedded and ready to be passed on to the relevant operational team. We will then start looking at the next phase of development for our teaching facilities.
Future
As I've hopefully made clear, this project represents a first step for universal lecture capture. The university has started from behind in this area, but if we reframe this deficit as an opportunity, we can aim to leap ahead of the field – the hybrid project has already shown that. We will develop our facilities to provide more flexibility, higher capture quality and possibly the most important, more automation. We can also be looking beyond the obvious default capabilities like simple recording and develop new, innovative technology enhanced teaching practices. The next step will be to gather lessons from this and the hybrid project, engage with the community and write a proposal paper for building the next steps.
Next update
If you made it this far, I'm very grateful. This post is not actually intended to be read in full by everyone, but I do believe it's important to have this information out there rather than stuffed away in a Word document that absolutely no one reads. The next post is due in a couple of weeks, so until then, have a good day.