Issue accessing My Dundee and related tools (solution suggested)
Update (15:30 BST 27/04/2023):
Blackboard have confirmed that their solution to this issue is in place and it has fixed the issue for the majority of our users at UoD.
However, they have noted that due to the nature of DNS, it takes time for this solution to reach everyone and as a result some users are still experiencing access issues. If you are still seeing this issue, and have already tried flushing the DNS using the steps provided in the previous update, you can manually update the DNS to Google's public DNS servers.
You can use this guide for details on how to configure your local machine to use Google's DNS servers.
If you are still having issues after using Google's DNS servers, please let us know via Help4U!
---
Update (14:45 BST 25/04/2023):
Users have continued to experience issues accessing My Dundee and connected services such as Turnitin. The vendor, Blackboard, has reported that they have applied a fix. However, it will take time for this fix to make it's way down to the level of individual users.
We have been advised that you can expedite this fix by taking the following action:
Step 1: Click into the search box next to the Windows icon on your machine and enter the phrase "Command Prompt."
Step 2: Click on/open the application called Command Prompt.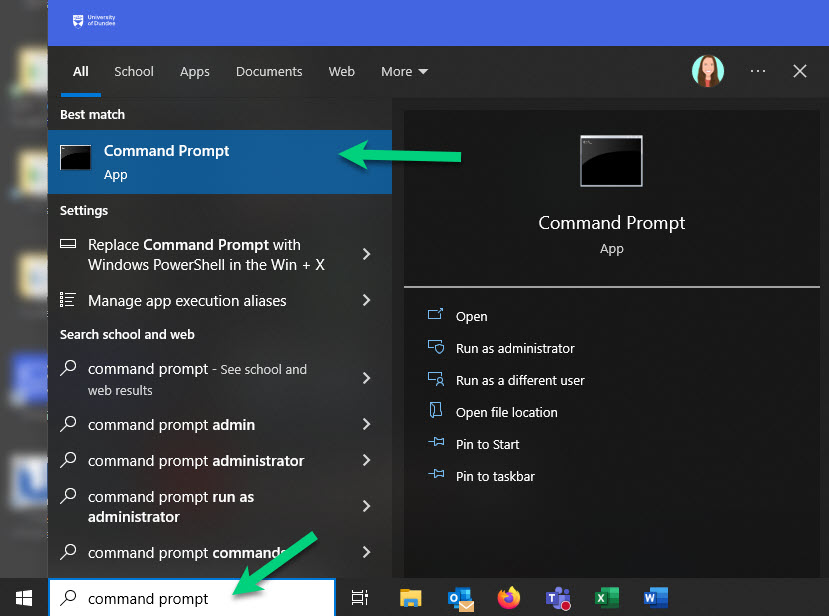 Step 3: Enter the text (without the quotation marks) "ipconfig /flushdns" and hit the enter key on your keyboard.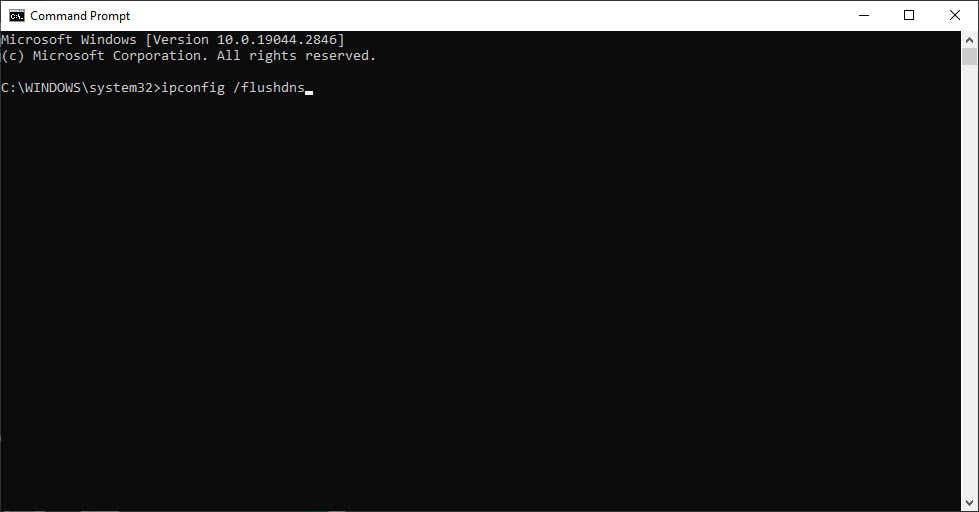 Step 4: That should result in the text "Successfully flushed the DNS Resolver Cache." If it didn't, please let us know!
Step 5: Close the Command Prompt application, refresh your browser, and everything should be working again.
The fix applied by Blackboard will make it's way across all services and users by about 5pm; however, please use the above instruction if you wish to speed this up.
We will continue to monitor this situation and confirm when we're confident that it has been resolved for all users. Please continue to monitor the UoD IT status page and Blackboard's status page for any updates.
We understand that this is a critical time for staff and students with ongoing exams and apologise for and stress and inconvenience while we work to resolve this situation.
---
From approximately 09:10 BST today (25 April 2023), we have received reports from some users who were unable to access Turnitin. We have confirmed that this is due to a global DNS error that Blackboard has reported on their status page.
Although this is an issue that originate with Blackboard (My Dundee), it impacted related services that are linked in My Dundee, such as Turnitin.
We have only received reports about Turnitin; however, any item that is added to a module page through the "External Apps" panel could have been impacted. This includes tools such as Mobius, YuJa, and the library's Resource Lists.
If you experience any issues, please raise a Help4U ticket and include the module ID, what tools you could not access, a screenshot of any issues/error messages, and the time the issue occurred.
We will update this blog post when we have more information about this issue.