What is it?
Removing a preview user submission from an assignment or test may be necessary if you want to make any changes to the test or assignment.
What does it do?
When in the Student Preview mode, you may have submitted assignments as if you were a student in order to test out the process. As an instructor, you can then delete the submission from the assignment dashboard. This will allow you to change settings, as otherwise you would be prevented from doing so.
What should I know?
Step 1: From your Blackboard test or assignment, click Submission on the right-hand side.

Step 2: Open your "_PreviewUser" attempt.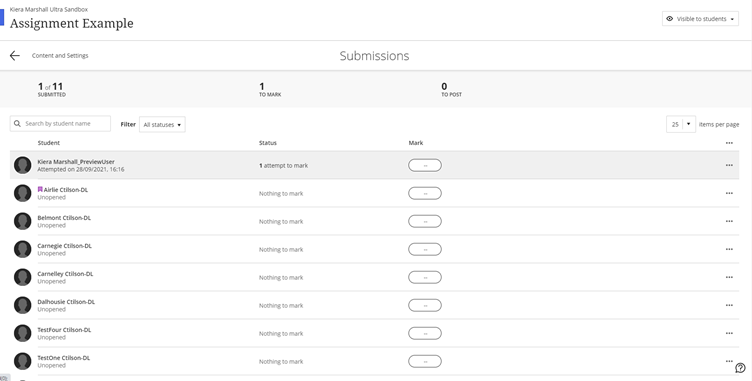 Step 3: Select the three dots beside the submission and select delete. You will be asked to confirm this.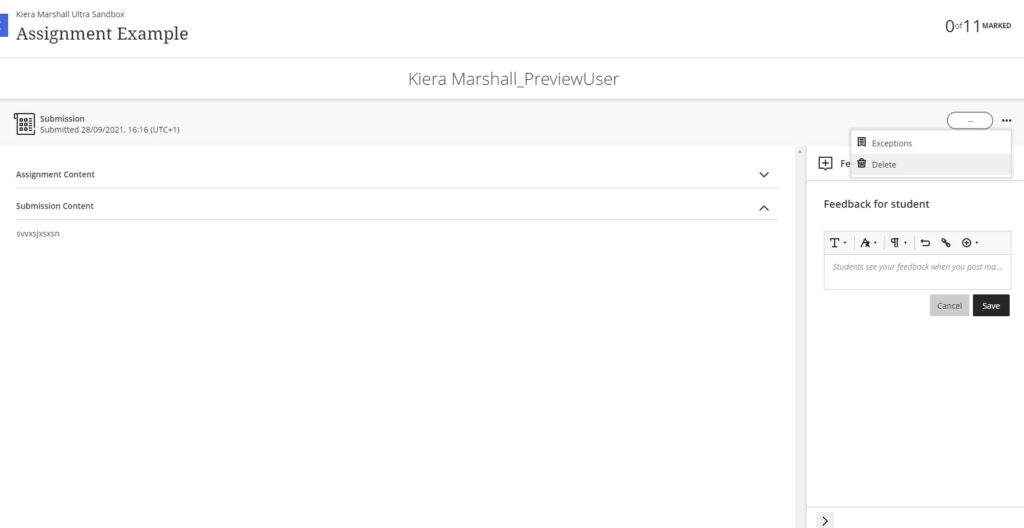 You will now be able to make changes to your assignment if there are no other submissions.