What is it?
Removing a preview user submission is essentially deleting the submission you made to an assignment whilst in student preview mode.
---
What does it do?
By using student preview, you will be able to submit assignments as if you were a student in order to test out the process. As an instructor, you can then delete the submission from the assignment dashboard.
---
What should I know?
Step 1: From your Blackboard assignment, click submission on the right-hand side.

Step 2: Click into your preview user submission.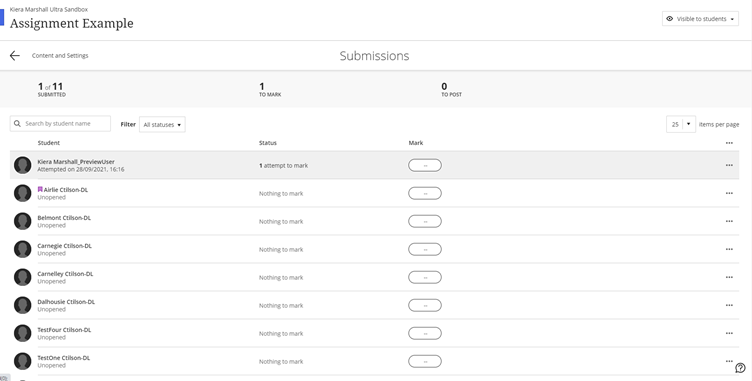 Step 3: Select the three dots beside the submission and select delete. You will be asked to confirm this, again, select delete.