What is it?
The student preview feature in Blackboard is an opportunity to view your module as your students would. You will have your very own preview user account enrolled on your module to do this so if you have granted an individual student specific accommodations, you cannot see your module from their point of view.
---
What does it do?
Student preview not only allows you to view your module as if you were a student but you can also take part in activities in your module. For example, you can submit assignments, comment on discussion boards, view groups and the gradebook. If you have granted release conditions, shown or hidden content, the visibility will be determined by your actions as the instructor.
See module from a student point of view
View content based on release conditions
Submit assignment and view groups
---
What should I know?
Step 1: Find the student preview tab at the top right-hand corner of the screen.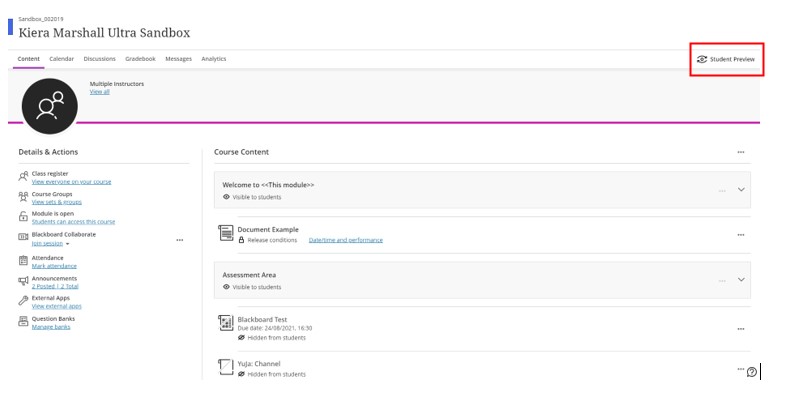 Once you're in Student Preview Mode, you can view your module to test out visibility settings, test settings, etc. Remember that this tool is developed by and for Blackboard (My Dundee), so it may not work with all other vendor tools, such as Resources Lists or Turnitin.