What is it?
The course welcome page is the first piece of course content that you are greeted with once you have entered your module and the module guide is a learning module that will contain core information for your module.
---
What does it do?
The content you will see on the welcome page will vary from course to course but you can usually expect to see a video message from the course tutors, an introduction to the module including module aims and outcomes, what and how you'll learn, and tutor contact details.
A central place to navigate core content
A user-friendly interface with an organised layout to view induction materials in a range of formats
Provides a convenient page to locate key information about your module and module leader contact details
---
What should I know?
Step 1: The course welcome page can be accessed through the module tab which is located on the left-hand menu when logging in to My Dundee.

Step 2: Once you have done this, you must select your module to open it.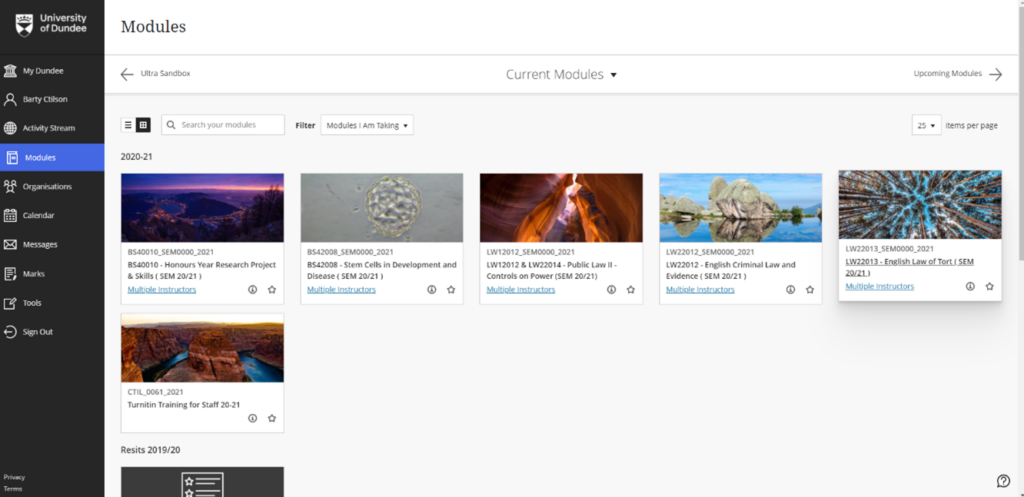 Step 3: The first thing you'll see is a Welcome to your module document, and below this will be a learning module (grey drop-down container) that will have a variety of documents and links with the core information for your module.