What is it?
Due to the standardisation of templates, modules will be created with the same general structure. There will be some variations between schools, so the screenshots shared here may be close rather than identical to what you'll see in your modules.
What does it do?
The course content is populated with learning modules for each topic.
What should I know?
Step 1: Go into your module page in My Dundee.
Step 2: The course content page will be the central place for all your UoD module content. In Blackboard, each tab is known as a Learning Module which will form the basic structure of your course content. To view a Learning Module, you must simply select it.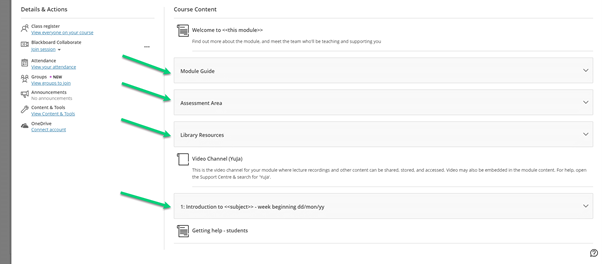 Step 3: The Learning Module will open like a dropdown menu. Within the Learning Module, you will find various pieces of content relating to the topic. Content you might typically find are folders and documents.
A folder will contain other folders and documents and a document will contain written content and downloadable files which you can enter by selecting them.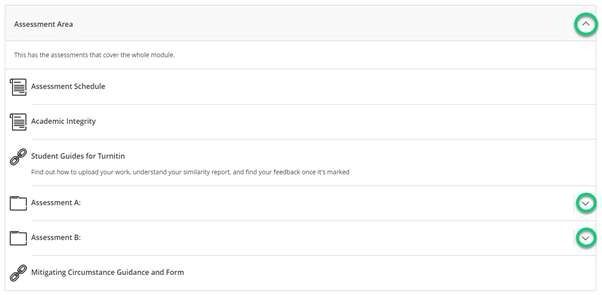 Note: Your module leader will be able to advise you of the module structure. There may be some content that is not visible to you until a certain point in the course to find out more, please see the next guide on sequential release.