What is it?
Extracting grades from the gradebook is managed by a bulk upload feature that opens as an Excel spreadsheet
What does it do?
You may need to extract the grades from the Grade Centre for entering to eVision and you will need to enter the data manually as we are not yet able to upload grade data directly to SITS.
What should I know?
Step 1: To access the gradebook, go into your module and select the tab at the top called Gradebook.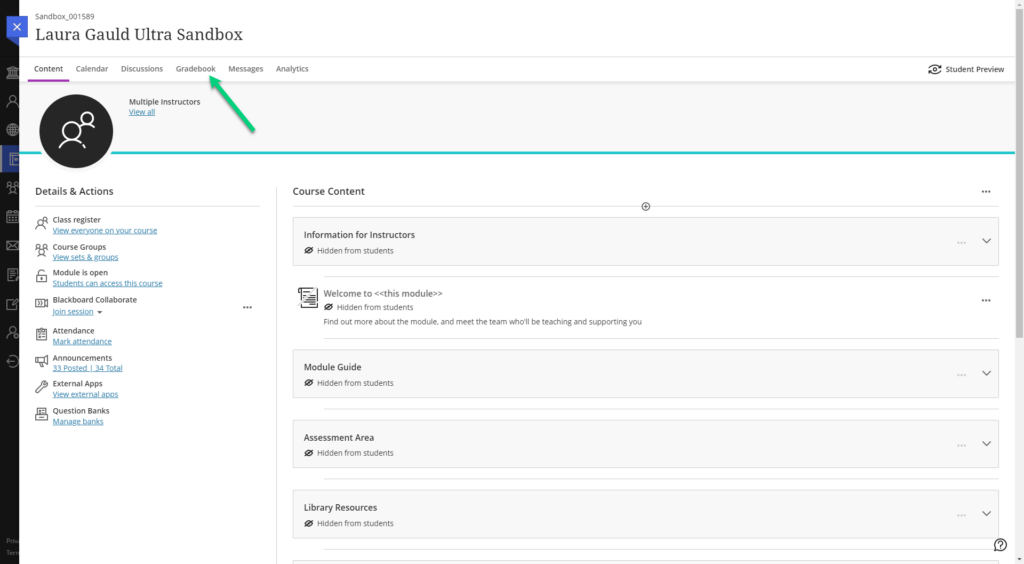 The gradebook will open in list view first (you can change this to grid view, which is discussed in section 3 of this guide).
Step 2: You can download the gradebook by clicking the download csv file (highlighted).
You can select a few options here including downloading the full gradebook or specific columns, the file type you wish to download, and the location you will download your gradebook to.
Step 3: Select Download.