What is it?
As an instructor, you can choose when to release all or individual items of content to your students. As well as that, there are some additional conditions you can set up when choosing to release an item of content.
---
What does it do?
You can choose to release the content on a specified date and time, and you can choose to release content when a student achieves a specified mark on a test.
---
What should I know?
To change visibility from the course content page
Step 1: Below the item title, you will see a line of text that will say Hidden from students.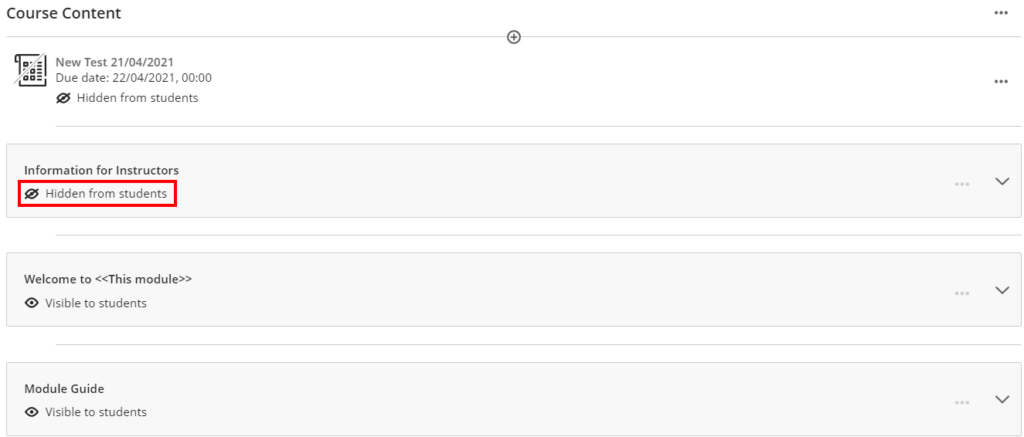 Step 2: Click on this, and select Release conditions

Step 3: Use the tick the boxes beside Date/Time, Performance, Specific members, or groups and edit the information. You can use each of these options individually, or combine them (e.g. to release content to a specific group on a specific date).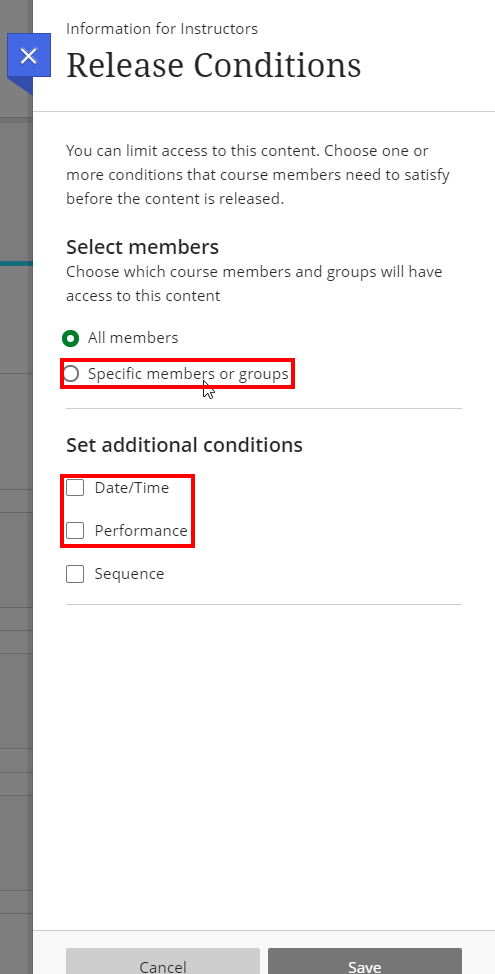 Step 4: Save your Work
To change visibility from within a content item
Step 1: Select the three dots on the course content item that you want to change and select edit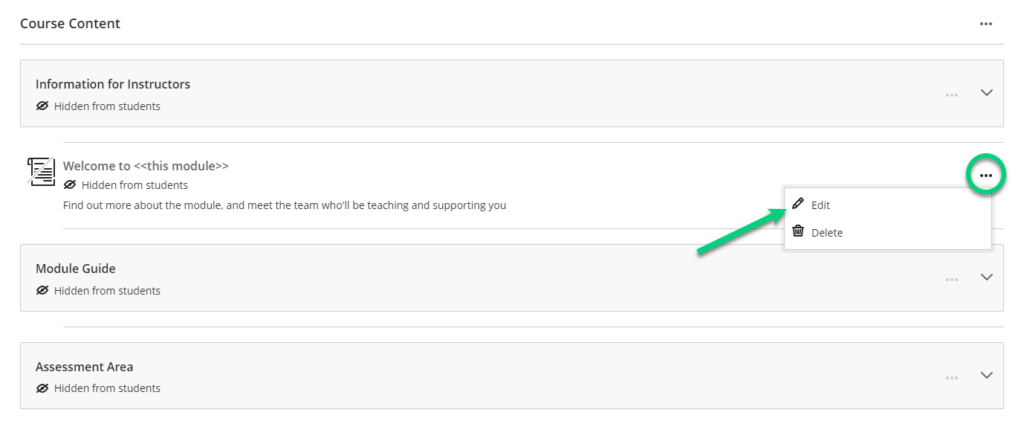 Step 2: In the item, go to the top-right hand corner of the page and use the drop-down menu to select Release conditions.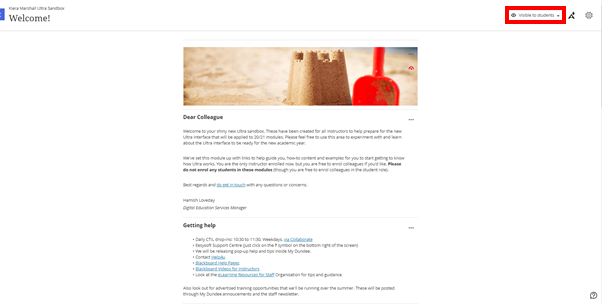 Step 3: Follow the steps above for setting the conditional settings you require.