What is it?
Using polls in Collaborate is a good way to engage your students by inviting them to participate, asking them a question or asking for their opinion on something.
---
What does it do?
You can set up your poll preference within Collaborate and students will be able to interact with it and you can see the results in real-time.
Set your poll preference
Ask questions
Invite your students to participate
View results in real-time
---
What should I know?
Step 1: In your Collaborate session, select the purple arrow tab in the bottom right-hand corner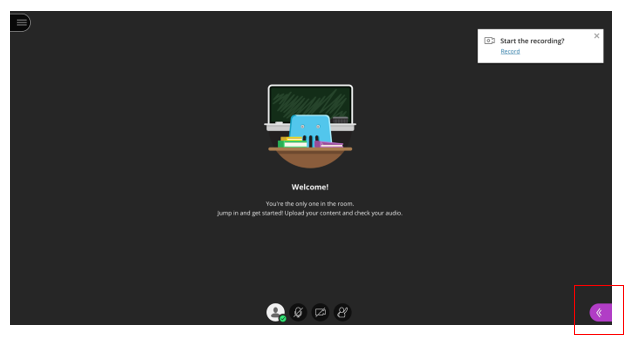 Step 2: Select the share content tab and select the Polling option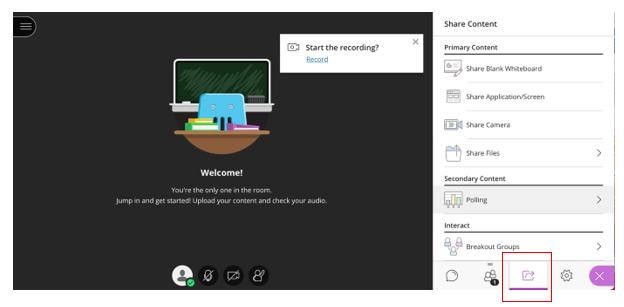 Step 3: Select wither Multiple Choice or Yes/No Choices as your polling preference and type your questions.
Note: You cannot prepare your questions early. We recommend having a Word document prepared that has your questions and answers so you can copy and paste the text into the boxes.
Step 4: When you are ready, select Start