What is it?
In Collaborate, the moderator may decide to elevate your permissions to presenter. There are some additional permissions you will have from being a participant.
What does it do?
As a presenter, some of the main differences you will have is the ability to turn your video and audio on and off and share content.
Share content
Turn audio and video on and off
Upload content
Share whiteboard
Share an application
What should I know?
The video and audio icon can be used to turn your camera and audio on or mute your mic as well as your usual icons such as hands-up. You can also share your content such as your screen and some file types.
Step 1: Select the purple arrow icon on the bottom right-hand side of the screen to open the Collaborate panel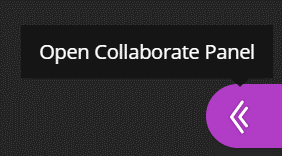 Step 3: On the Share screen tab (the third icon), you will have permissions to share various content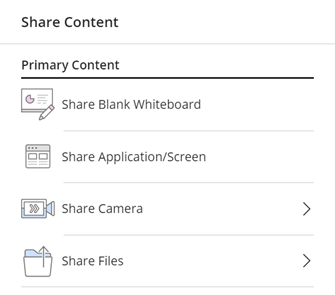 Share Blank Whiteboard – draw, create shapes, point to, and add text on your whiteboard. Use the bin icon to clear the whiteboard. Click the stop sharing icon (a square with a circle around it) when you are finished.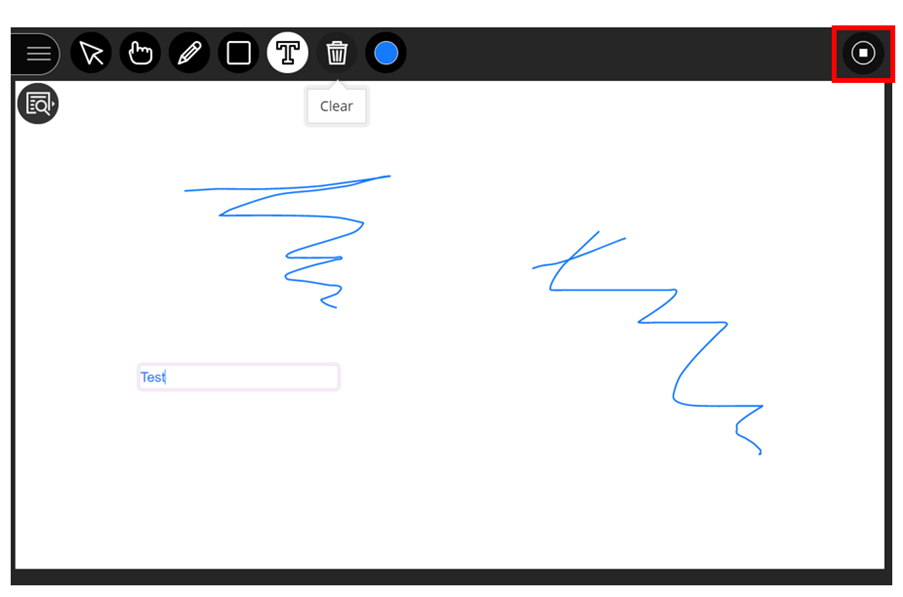 Share Application/Screen – share your screen, window, or browser by clicking the box of the screen you want to share so it highlights blue and remember to click Share.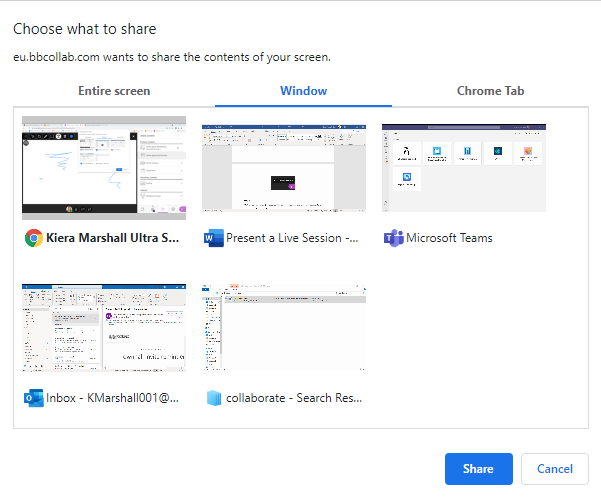 Share Files – you can upload a PowerPoint or PDF file here by clicking the Add Files box or by dragging and dropping from your file explorer. Once uploaded, click Share Now. You can also use the editing tools here to draw lines, shapes, add text, or use the pointer to direct the audience to a point on your file
Click the stop sharing icon (a square with a circle around it) when you are finished.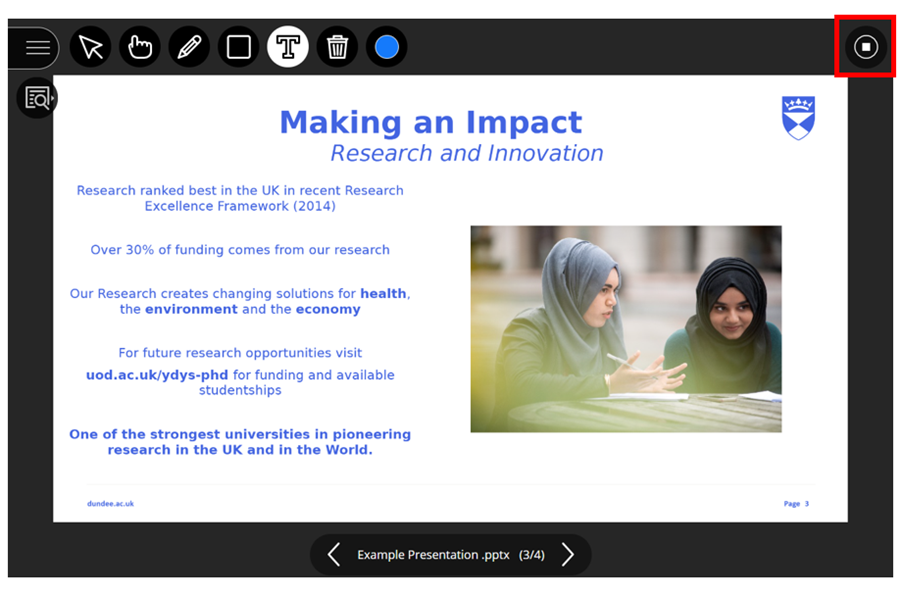 Note: Not all file types are supported, you can add PowerPoint files, PDFs and images. PowerPoint files are 'flattened' when they are uploaded, so interactive elements like animations will be lost. Please allow time for the files to be uploaded – this will vary based on file size and internet speed.