What is it?
The chat feature in Collaborate allows you to interact with others during a live session.
What does it do?
The chat feature primarily allows you to type messages during the live session. You can make comments and ask questions. You can chat with the whole group, or privately with a specific person or with a group of moderators.
The chat feature may be switched off for some sessions such as large-scale sessions.
What should I know?
When you open the purple menu on the right-hand side, the first tab you will see is the Chat area. This opens a chat to everyone currently in the session.
Step 1: Type your message and hit the return key to send. You can use the @ symbol to tag people in the chat or use the options at the bottom of the text box to edit your text (bold/italics/underline) or add emojis.
Step 2: Search for someone in the group to chat with directly and privately. These options may differ depending on the session type or your permission levels e.g., participant or moderator.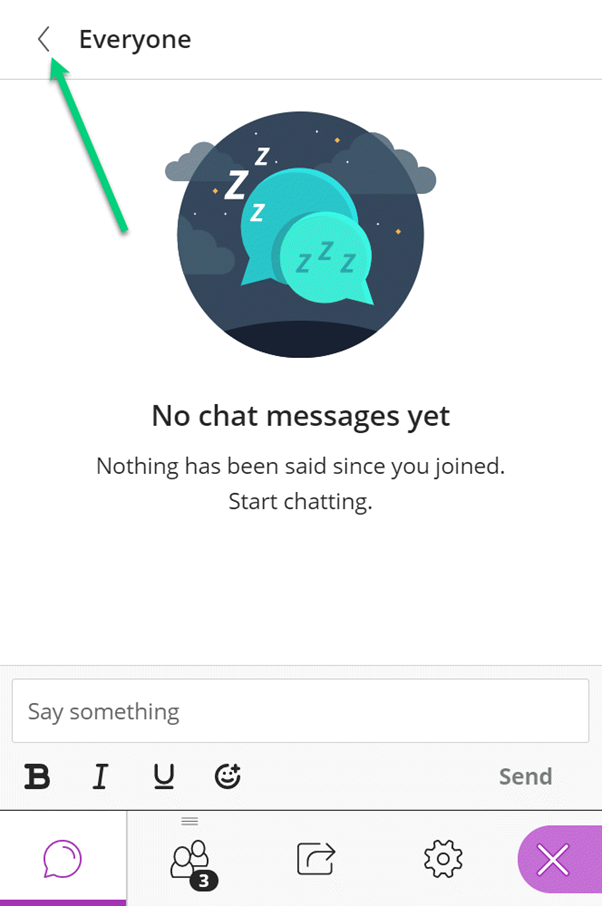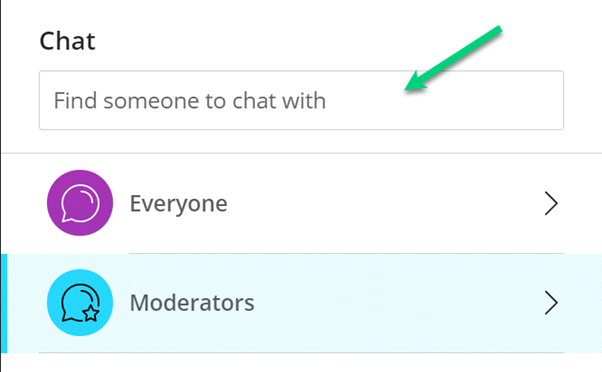 Step 3: If there are multiple moderators in your chat, you can send messages just within this group.