What is it?
The class list in Blackboard, is known as the Class Register which can be found in the module on the right-hand details and actions panel.
---
What does it do?
The Class Register is a list of all the students and instructors enrolled on to your module and the course role that they currently hold in the module.
A place to find all users enrolled onto your module to ensure your class list is up to date and check for discrepancies with SITS
Also, a place to view users' current course roles and edit member information to change them
Allows you to allocate accommodations to students who need more time to complete assignments
---
What should I know?
Step 1: On the details and actions menu on the left-hand pane, select Class Register.


If there are any discrepancies with this course list, you can contact your school admin team to look into this. For administrative staff, you can contact registry (registry@dundee.ac.uk) to discuss and resolve any enrolment issues in SITS.
Note: Select this icon to change between list and grid view

To view accommodations and roles
Step 1: Select the three dots icon next to the user's name

Step 2: Select Accommodations or Edit member information depending on if you are viewing accommodations or editing a user's access or permissions in the module.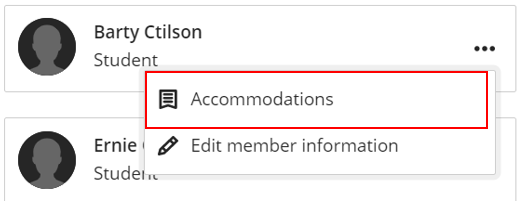 Step 3: Select the box beside the Accommodations you would like to apply
Step 4: Save your work
To allocate accommodations
Step 1: Select the three dots and then Edit Member Information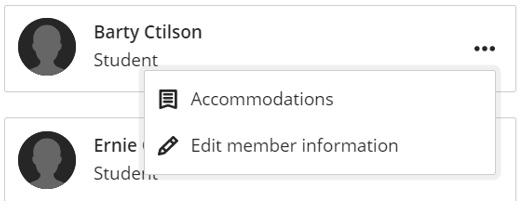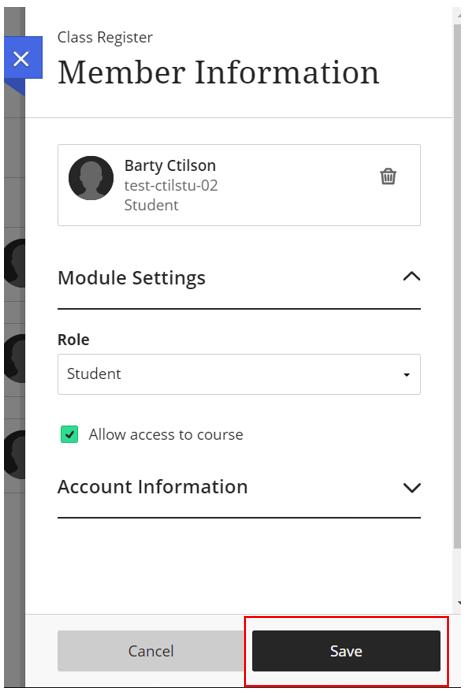 Step 3: Save your work