What is it?
Communicating online does not have to be lonely. There are small things we can do that make a big impact – starting with a friendly face.
---
What does it do?
Uploading a profile picture is quick and easy and allows students the ability to see who they are communicating with and is a gentle reminder that we are all human beings and can give your students a little bit of an insight to your personality. We recommend that you keep your profile picture professional, but you can also make it fun – if it is appropriate.
Be the friendly face of your module
Let students know who you are and get to know your students
Encourage students to upload a profile picture if they are comfortable to do so
Brighten up your module and collaborate sessions
---
What should I know?
To change your profile picture in My Dundee
Step 1: Go to the user tab to see and edit your personal details
Here you'll see a general icon over your name. Hover over this icon until the edit pencil appears then click on the edit pencil.
Step 2: Select the pencil icon above the user avatar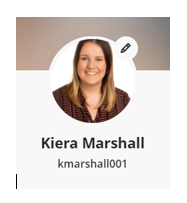 Note: If you are unsatisfied with the profile picture, you can click on the bin icon to delete the image and select the pencil icon again to reupload a different image.
To upload a profile picture in Collaborate
You will need to be in a Collaborate session to add a profile picture
Step 1: Open the Collaborate panel and click on the cog wheel icon to access the Settings tab
Step 2: If you hover over the icon next to your name, you will see a pencil icon appear. Click on this and the panel will change to allow you to upload a profile picture.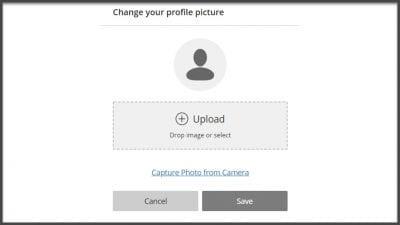 Step 3: Here you have the option to upload any image or use the device camera to take a photo. You can drag and drop an existing photo into the Upload box or click on Capture photo from camera.
Step 4: Once you have a photo (from your device or an uploaded image), you will be able to centre and crop the image. Once you are happy with this, click I Like It!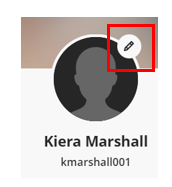 Step 3: Select upload new profile picture and search for your preferred image from your documents and click open.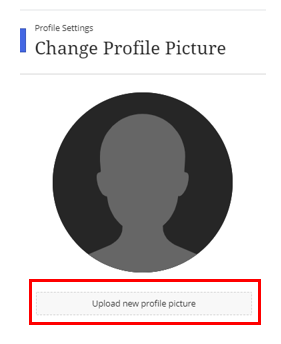 Step 5: Select save and remember you can choose to use this profile picture for every session. This will mean you will not have to re-upload your photo again for any of your Collaborate sessions unless you would like to change or remove the picture.