What is it?
Modules in My Dundee are the digital pages for your module. This will include general course information, course materials, a link to your reading list, and assessment information and submission points.
What does it do?
What is in each module may vary based on the school, discipline or instructor, and we'll cover this in our student guide on the structure within a module. This guide will show you where to find your modules.
What should I know?
Step 1: Log in to My Dundee and click on the tab for Modules in the left-hand menu.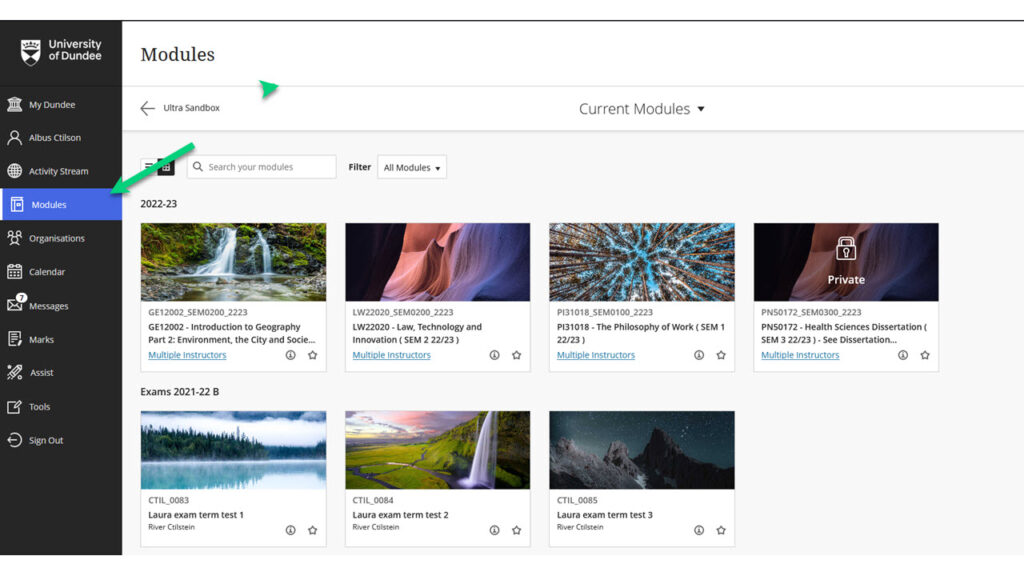 Step 2: Select the module you would like to enter.
If you see the lock icon and Private on a module, this means your module lead has not yet released it to students. If you believe this is incorrect, please contact your module.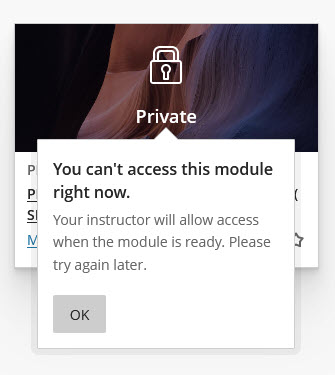 Step 3: If you cannot see the specific module you are looking for, type the module ID into the search bar and ensure that you have the filter set to 'All Modules'.
Step 4: You can use the grid and line icons at the top left of this page to swap between a grid view and list view of your modules.
Note: you cannot change the order of modules in your list. Modules are listed in alphabetical order and grouped by term.
Step 5: If you select the star icon on a frequently accessed module, it will add it to your favourites, and it will then appear at the top of your module list. This is particularly useful to highlight the modules for the current term.