What is it?
You may have, by now, created your basic module structure within course content using Learning Modules and Folders in MyDundee. You will now begin to upload content including documents from your computer. This guide will take you through how to upload a document to your MyDundee module.
Once you have created your document, you might want to include images, HTML, and links to your work to enhance your existing module content.
What does it do?
A document can refer to many types of files but will usually consist of a standard Word, PDF or PowerPoint file and students will be able to download the file to their device.
Including images to your document can make your module visually interesting and engaging. By adding links to your document, you can signpost a student to external resources that will broaden their knowledge and understanding. HTML can enhance accessibility for your document so that all your students can benefit from online learning. These are only a few examples of document add-ons that you can include.
Create downloadable content for your module
Upload a variety of file types to your module folders
Also gives the ability to drag and drop files to your course content
Enhance your documents visually
Enhance documents further with links to external resources
Make your documents accessible for all students
What should I know?
To create a document
Step 1: To create a separate document to your leaning modules and folders, select the plus tool beneath the Course Content title (outside of the Learning Module box outline) and it will highlight purple when you hover over it.
Step 2: Select Create

Step 3: Select Document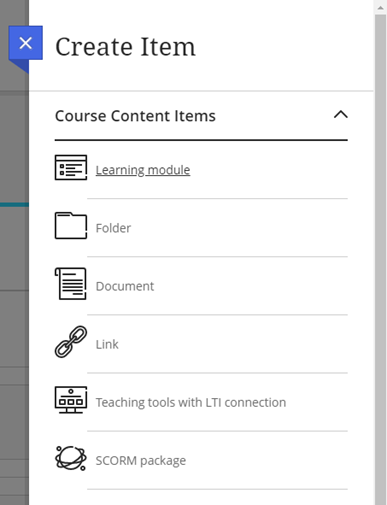 Step 4: A new tab will appear. Type over the pre-populated file name to change it.
Note: The folder title will be pre-populated with 'New Document' and then the current date. You can also edit the title by hovering over the text and a pencil icon will appear. Select this to edit.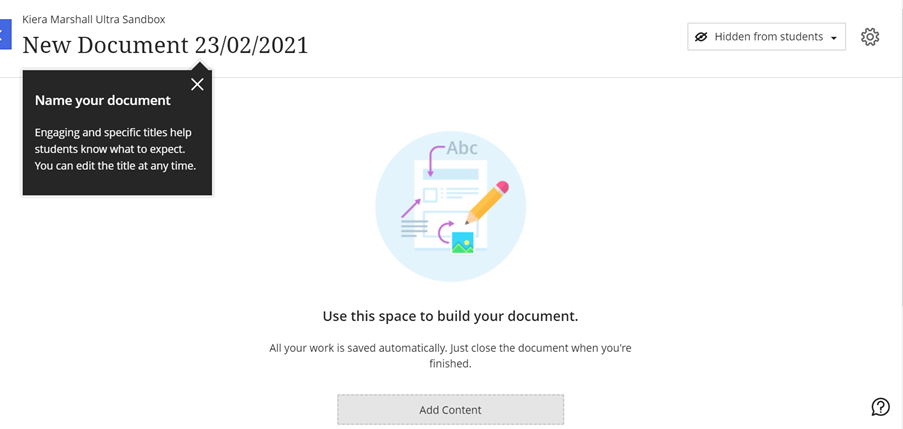 Step 5: A document that is created independently from a Learning Module or Folder will look like this in comparison to the Learning Module on the image below. You can edit the folder name and description again by selecting the three dots as below.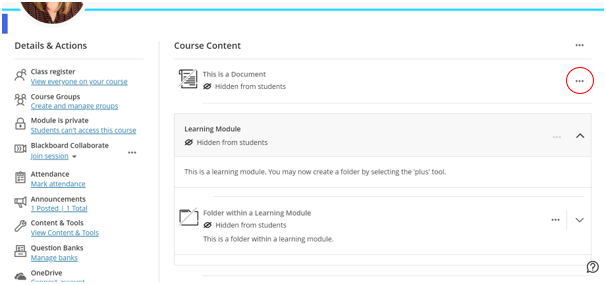 To create a document within a Learning Module
Step 1: Within the Learning Module, create the document following steps 1-6 of the independent document guide as above. The process is the same.

You have now created a document within your learning module. In comparison to the separate folder outside of the module, the two types of folder should look like this: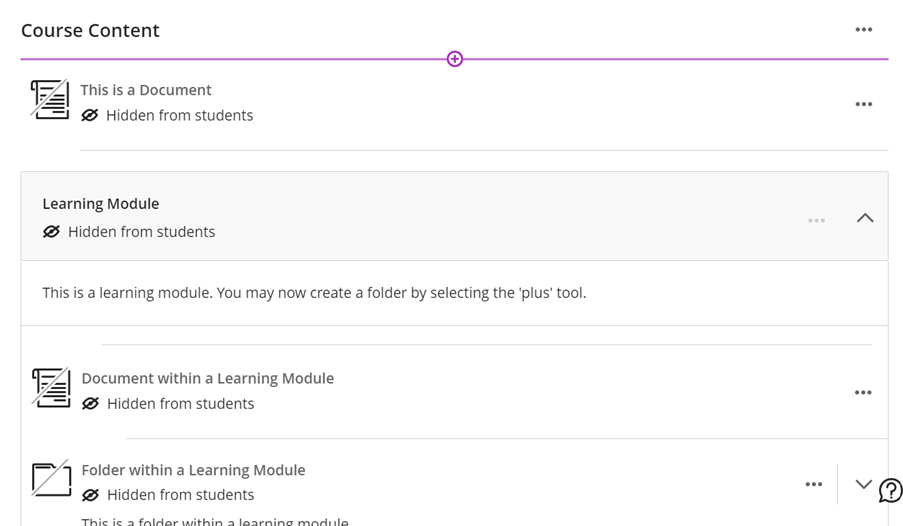 Note: You can also create a document within a folder either outside or within a Learning Module. The above process is the same for each.
Uploading content to your document
Step 1: Select the three dots to the right of your document and then select edit

Step 2: Select upload from computer and select the file you want to upload from your computer's file explorer and open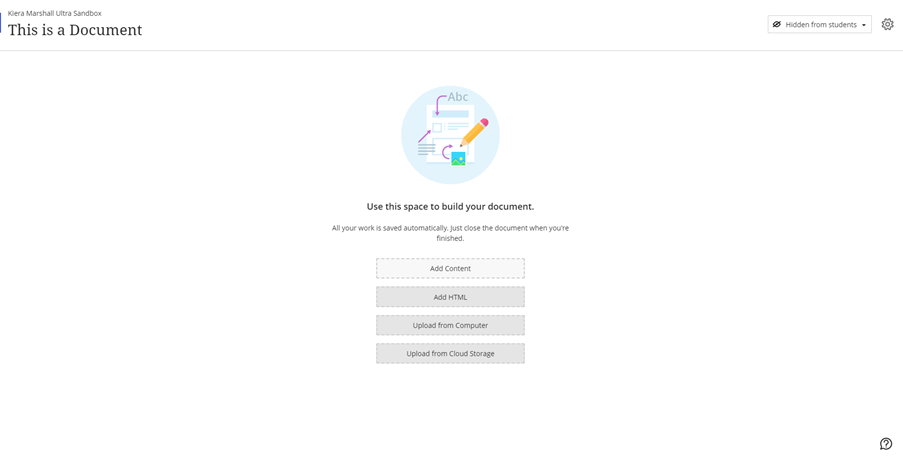 Note: You can also drag and drop a file from your file explorer to this page.
Step 2: Select your document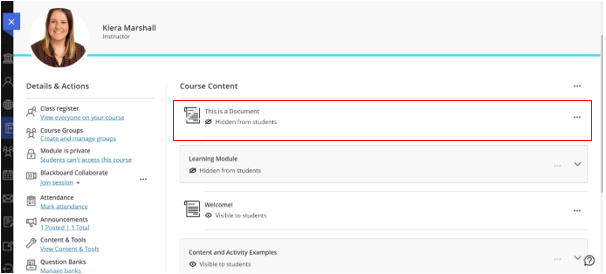 To add an Image, link, or attachment
Step 3: Select from the options below: Upload from the Cloud storage or Computer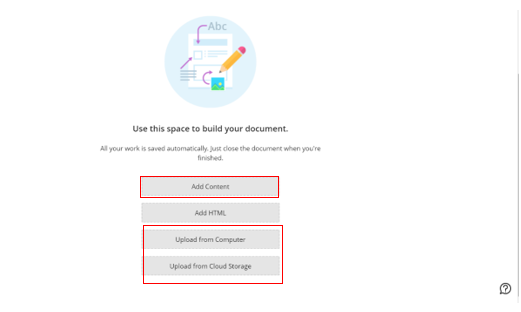 or Add content. Here you can use the text editor bar where you can format text, change the style and font to make your document more accessible.
It may also be easier to create a document page using the text editor as it makes it easier to move around, edit and delete parts of the text. A student can also open and read a document page as opposed to downloading a file to access it.

Step 4: Save your work
To add HTML
Step 1: Select Add HTML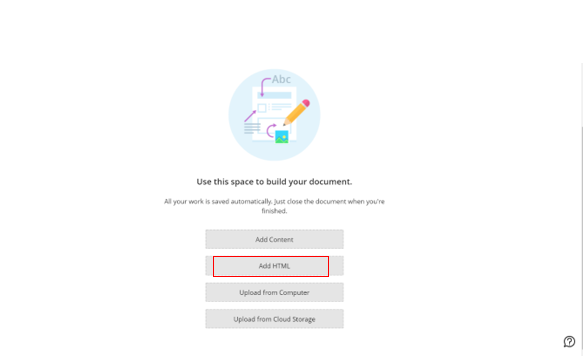 Step 2: Enter your HTML

Step 3: Save your Work
It is also possible to embed YouTube and YuJa videos. This will be explained in the pre-recorded content section of the training module.