What is it?
In Blackboard, the main tabs within your course content page are known as Learning Modules. Within these, you would need to populate them with folders and documents that will form the structure of your UoD module content.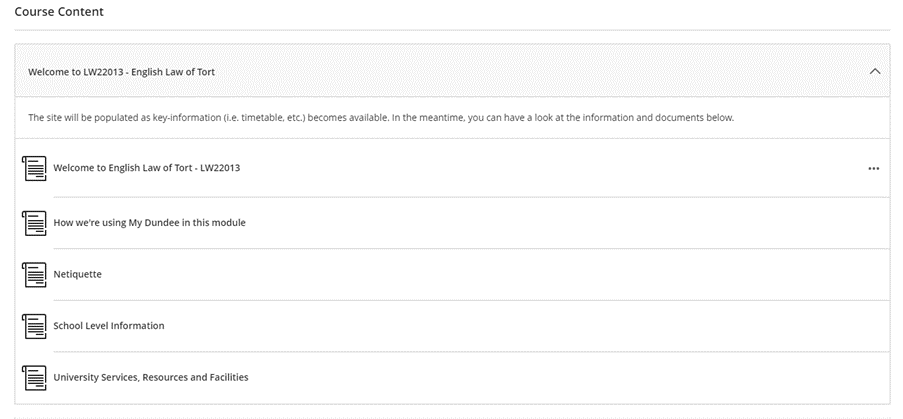 What does it do?
The course content can be populated with learning modules for each topic.
A central place to navigate all your module content
A user-friendly interface with the option to customise your layout so that students can view materials in a range of formats
Provides a convenient place for students to locate key information about a topic or reflect on their study from that week
Allows you to populate module content at any time and choose to release it at a future date
What should I know?
Step 1: To access the course content, you must first sign in to MyDundee and select the module tab which is located on the left-hand menu.

Step 2: Once you have done this, you must select your Module to open it. You can also use the search bar.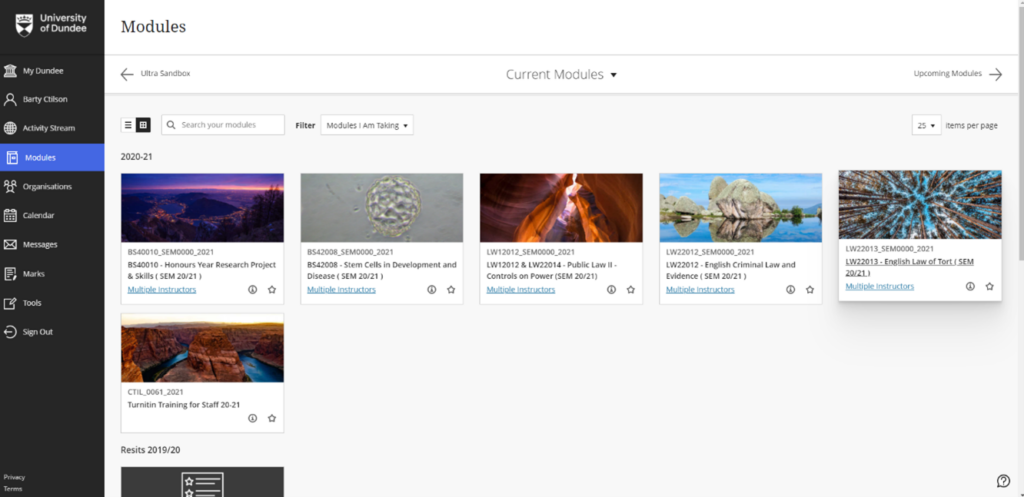 Step 3: The course content page will be the central place for all your UoD module content. In Blackboard each tab is known as a Learning Module which will form the basic structure of your Course Content. To create a Learning Module, you must first hover over the plus sign under 'course content' and it will highlight purple.

Step 4: Select Create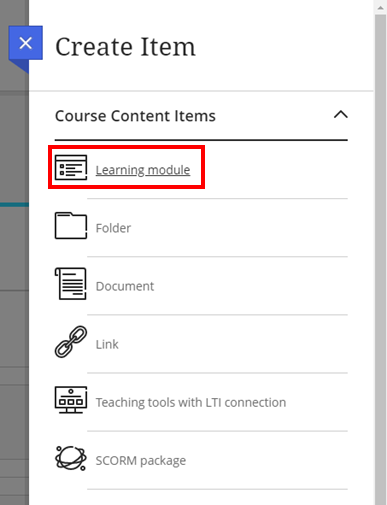 Step 5: Select Learning Module.

Step 6: Use the pencil icons to edit text including your topic title and description of the page.