Discussion boards are essentially student-led forums on Blackboard where the instructor can set up a 'discussion' on a topic in the module. Students (and staff) can contribute a reflective piece of work, attach images, embed videos, or add external links.
What does it do?
For Instructors
Prompt your students to reflect on a topic in your module content
Respond to students' reflections
Categorise discussions into threads
Attach and link to external content
What Should I know?
There are two ways to create a discussion in your module. You can either create a discussion board directly on your course content page, or you can click on the speech bubbles in the top-right hand side of your module. This is the discussion board tab and is where you can find all your discussion boards, regardless of where you created them.
To create a discussion board directly in the Course Content (main page)
Step 1: From the course content page, hover over where you want the discussion board to be, then click on the +, and select Create from the menu.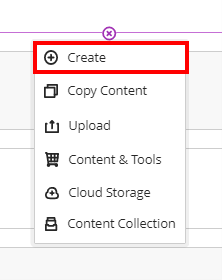 Step 2: In the right-hand panel, select Discussion at the bottom of the options.
Step 3: Add a title and prompt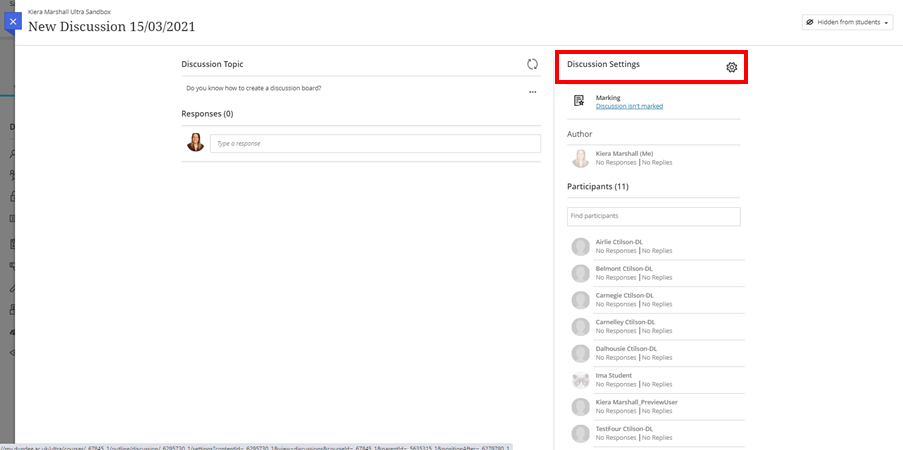 Step 4: Click on the cog wheel to open the settings for the discussion board on the right-hand panel.
In here you can decide if you want the item to appear on the course content page (otherwise it will only appear in the discussions tab).
You can enable Post first; this will require students to submit an initial post before they can read anything else posted in the discussion board.
You can also allocate marks and due dates, use a rubric, and assign to groups.
Step 5: Save your work
To Create a discussion through the Discussion Board tab
Step 1: Select the discussion board tab (speech bubble icon in course content).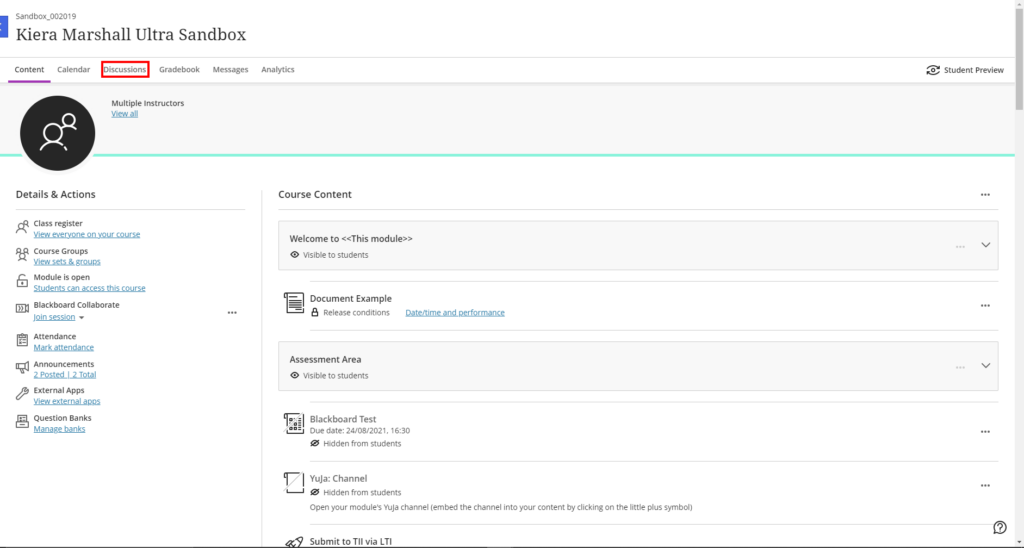 Step 2: Select the + at the top right of the page. This will give you two options: add a discussion or add a folder. The add folder option allows you to organise discussions.
From here, you'll follow steps 3-5 above to add a title and content and edit the settings.