What is it?
Your profile page is a page all about you as a user in My Dundee.
---
What does it do?
This is your own personal page with your basic information, settings and storage information and a place for you to upload a picture of yourself
View basic information
Also view system and privacy settings
Upload a profile picture
---
What should I know?
Step 1: To get to your profile page, navigate to your name on the left-hand panel in My Dundee.
Here, you will find your profile page. On the page you will see:
Basic information – Your full name, email address and your student ID
System Settings – The default language, which will be set to English (UK), privacy settings, this informs you of who can view your profile information which will only be system admins and your module instructors, and global notification settings.
Cloud Storage Accounts – this will show any connect cloud storage accounts etc.
You do not have to do anything further on this page, but you may want to upload a profile picture of yourself. If you do, we recommend a clear head and shoulder shot and to keep it appropriate and professional for a diverse user base.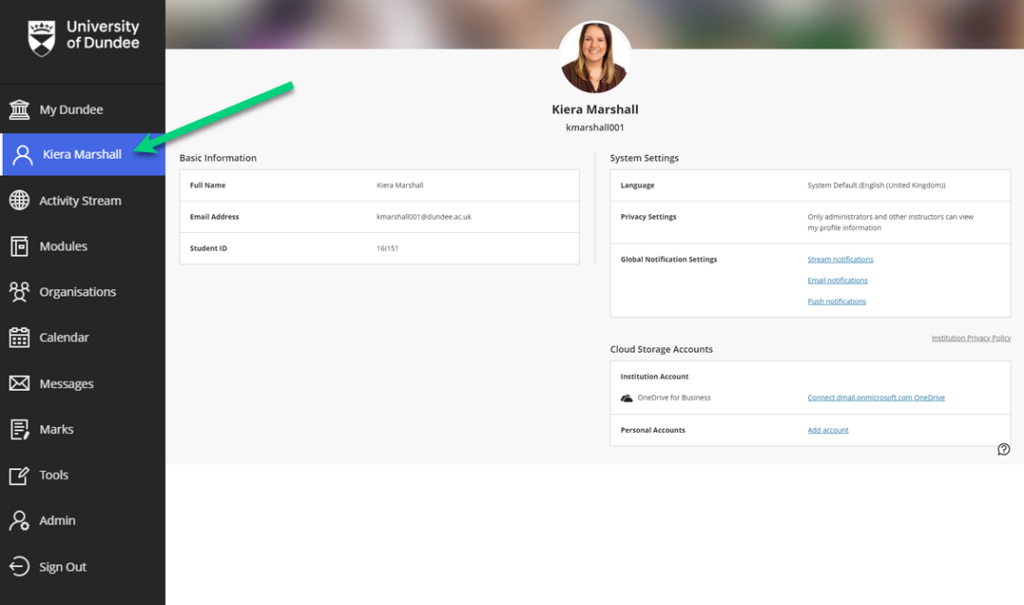 Step 2: To upload a profile picture, first you must hover over the avatar and click the pencil icon.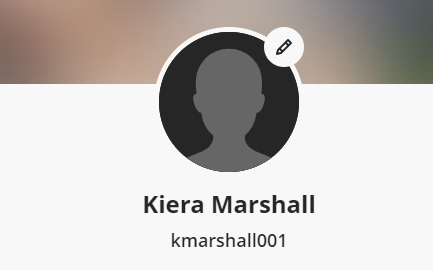 Step 3: A new panel will appear. Select Upload new profile picture
Step 4: Your new photo will appear. When you are happy with your photo, you do not need to do anything more as your new photo will now appear on your profile.
Your new picture will now be uploaded and ready to go!