What is it?
The institution page is first page you will be greeted with every time you log in to My Dundee. The Institution page can be accessed university-wide, and the content depends on whether you are a staff member or whether you are a student.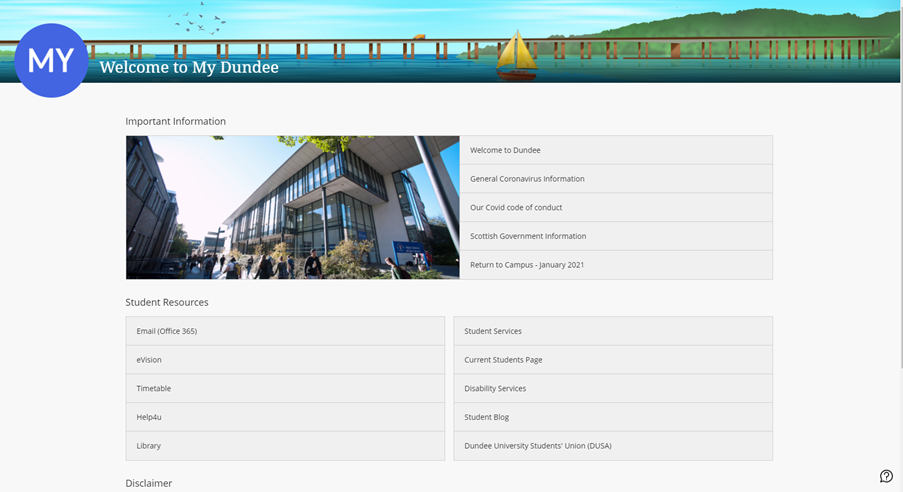 ---
What does it do?
The institution page is essentially a welcome page. It is made up of three sections:
Important Information which contains a university welcome, the latest Scottish Government advice on the Covid-19 Pandemic including information on Return to Campus.
Student Resources including access to Outlook (Office 365), eVision and Help4U.
Disclaimer containing the computing facilities Code of Conduct, GDPR information, and more.
---
What should I know?
It is strongly recommended that you familiarise yourself with the information on the Institution page. This information will be useful to you throughout your studies.