What is My Dundee?
My Dundee is the University's primary online learning platform where academics can deliver their modules online in part or in full, and students can access content, activities, assessment and more as part of their studies. The platform is based on Blackboard Learn which provides a modern, stable, flexible environment with a range of tools to support all learning activities.
---
What does it do?
As a comprehensive online learning platform (sometimes known as a virtual learning environment, or VLE), My Dundee provides a huge range of functionality for our learning and teaching community. It makes up a significant portion of the University of Dundee's Digital Campus.
Central online hub for your modules
Communicate through module announcements
Deliver content (files, links, slides etc.)
Support assessments through a range of tools
Connect and integrate other services such as YuJa and Turnitin
Monitor status of modules across your school/discipline (coming soon)
---
What Should I know?
Step 1: To log in to My Dundee, first, go to your internet browser and go to http://www.dundee.ac.uk/staff/.
Step 2: Select the My Dundee icon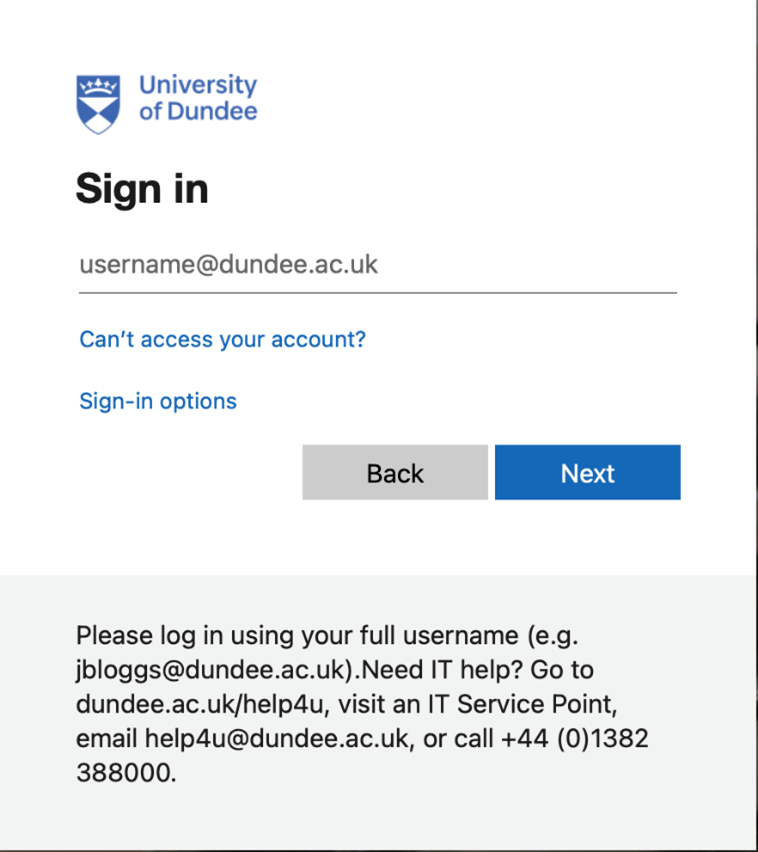 Step 3: Sign in to My Dundee using your university email address.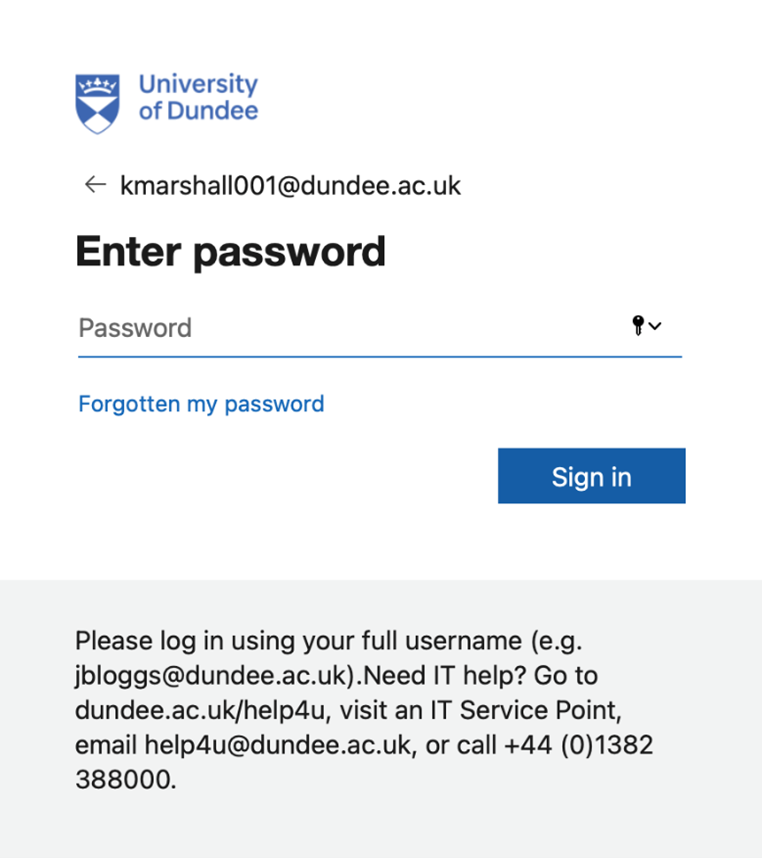 Step 4: Enter your password
If you are unsure of your password, select forgotten my password and follow the steps to generate a new one.
If you encounter any issues logging in to your university email address or changing your password, contact Help4U in the first instance.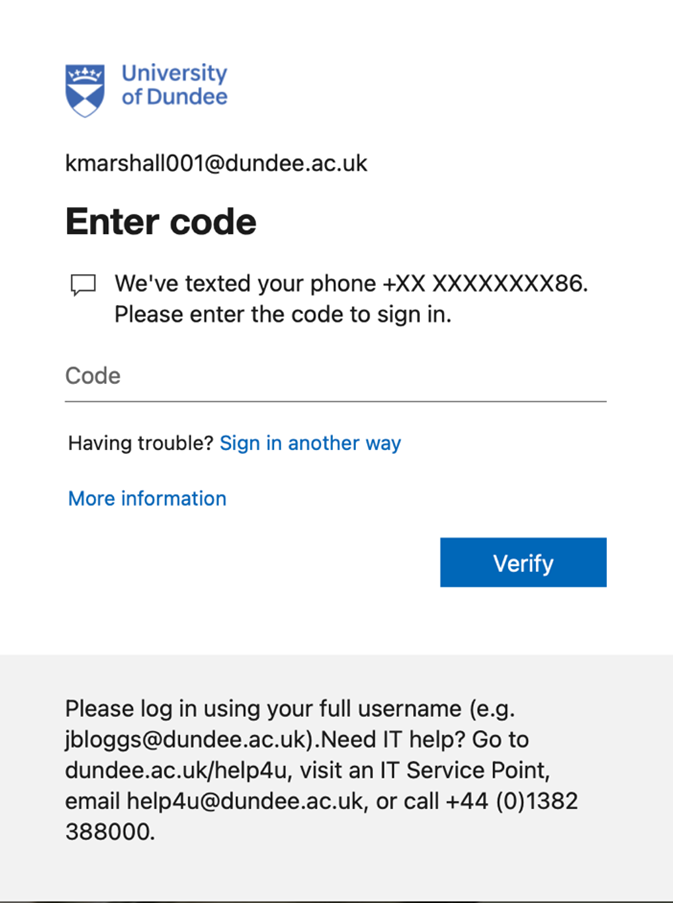 Step 5: After entering your password successfully, you will now be asked to enter a code. You will receive a call or text to your nominated mobile phone number or via the Microsoft Authenticator app.
Multi factor authentication adds an extra layer of security when logging in to all university systems. For more information on MFA including how to set it up, please visit https://www.dundee.ac.uk/guides/mfa.
After successfully entering your one-time MFA code, you will now be logged in to My Dundee!