What is it?
An automatically marked assignment is an assignment that provides feedback to the student immediately after submitting their answers.
---
What does it do?
Tests created in Blackboard that use questions with correct answers included are marked automatically. Instructors can override marks if necessary, but the automatic marking can reduce staff workload for certain types of assessment questions (e.g. multiple choice or true/false). You can also include feedback on incorrect choices, so students get question-specific feedback immediately after submitting their work.
Offers the ability to bulk-mark work, saving time.
An opportunity to review student knowledge during the module and identify areas of improvement
Opportunity to provide explanation to wrong answers whilst the test is fresh in students' minds
---
What should I know?
Currently, if you have a text box in your test, you won't be able to randomise questions or answers.
Total grades are released to students automatically upon submission, even if you disable the options for Show correct answers, Show automated feedback, Show question scores.
Step 1: Navigate to your module Course Content and select the plus icon and select create from the menu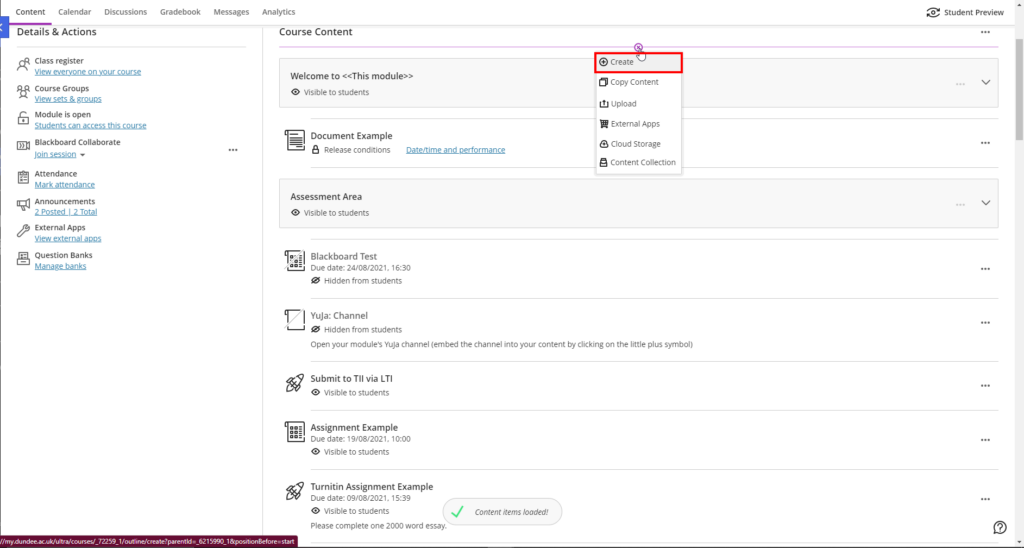 Step 2: On the right-hand panel, under Assessment, select Test
Note: Both Test and Assignment are functionally the same, so automated marking can be enabled for both.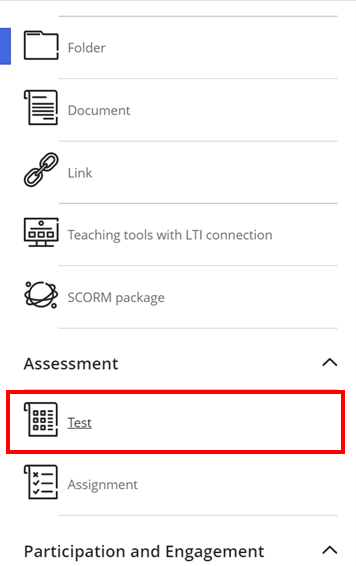 Step 3: Select your question type. Essay questions do not include a 'correct' answer in the field, and therefore will not be automatically marked.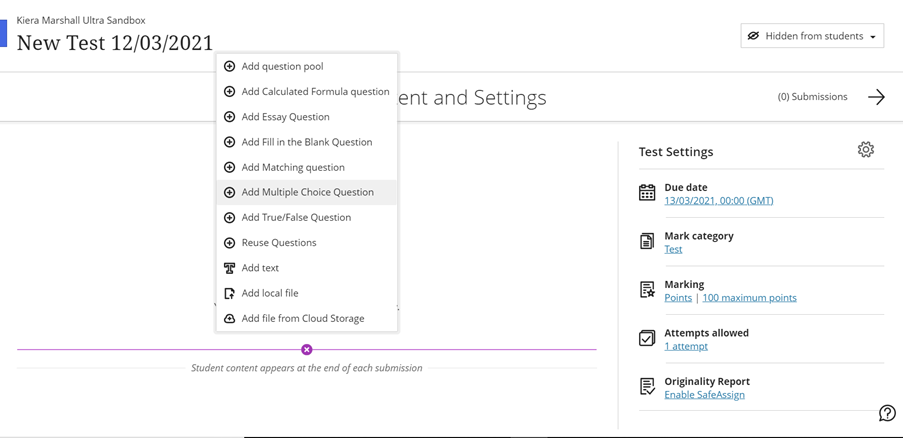 Step 4: Enter your questions, answers, and points.
Step 5 (optional): Enable the Automated Feedback feature. You will be able to provide question-specific feedback for both correct and incorrect answers. These will only be provided to the student after they have submitted their test.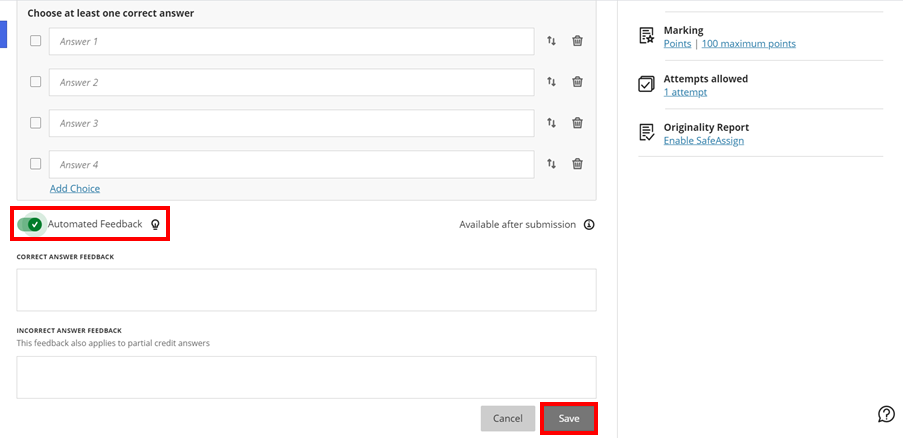 Step 6: Save your Work.